So, Where Do Source Your Gemstones?
It's a question I get asked all the time.
So, what, exactly, is a gemstone?
To be honest, any rock or random stone that is used to make jewelry could be considered a gemstone. My boyfriend, Michael, is a stone collector and brings me lots of nice formations that will eventually make their way into my personal designs. But, when it comes to Junebug Jewelry, my stone sourcing has stricter standards.
For me (and the amazing suppliers I use), a stone gets its value based on where its mined, how hard it is to find and how gorgeous it looks.
One of my favorite semi-precious gemstone bead suppliers is a company called Dakota Stones. This company has spent the past 20 years developing relationships with miners, rough suppliers and lapidary artists – gaining access to some of the highest quality and most unique rocks being mined or discovered. In fact, Dakota often is the first to bring new materials to market for jewelry artists like me.
Dakota representatives travel the world looking for unique and interesting rough rock that eventually makes its way to my studio and into one of my handmade gemstone beaded bracelets. They have everything from top-quality, affordable stones – like jaspers and agates – to more rare stone types, like rubies and sapphires.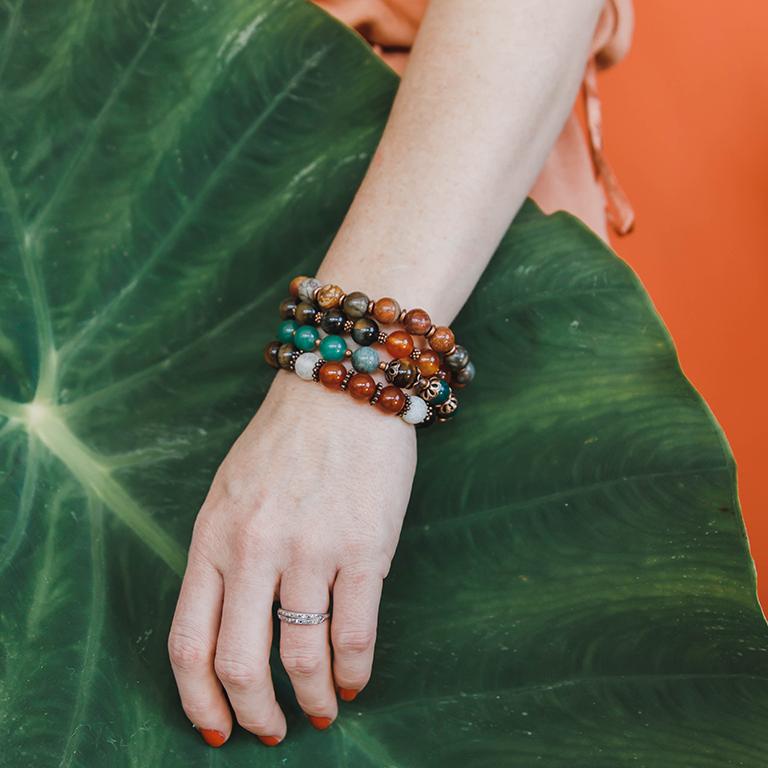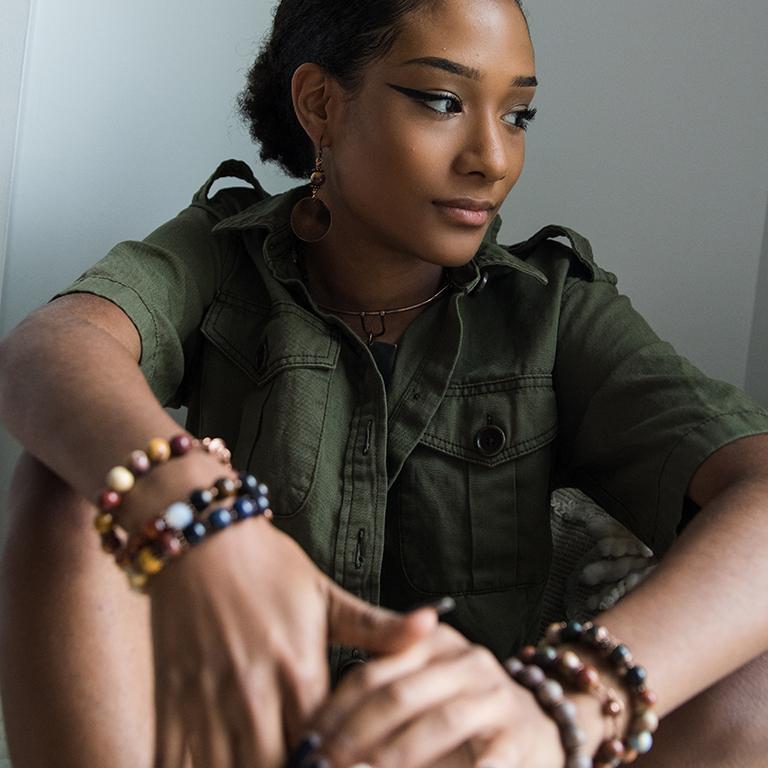 I trust Dakota Stones because we share similar values. It is a company of artists and adventurers that appreciate quality, rare and unique products. Here's what Dakota says about its standards:
"We work directly with stone cutters to ensure that our beads meet strict standards. That means good color and pattern, perfectly round rounds, consistent size in each bead, and laser-drilled holes. It also means that we know that all our beads are produced by fairly-paid workers in safe conditions.
"At the end of the day, we manufacture products that meet the quality standards of our in-house design and production teams, and the highest ethical standards in the industry. We take pride in making sure Dakota Stones branded products come from a source whose factory we have visited, so we can understand their processes and inspect conditions."
I can't say enough how much I love this … especially the part about making sure the people of color and women who are working in this supply chain are being paid a living wage and can earn that living safely. As a Black jewelry designer with a Black-owned, woman-owned business, that means everything!
There definitely are other suppliers that I work with, but Dakota is one of my favorites for their commitment to quality and responsible sourcing.
So, when you're rocking your Innerjee Collection handmade gemstone beaded bracelets, you'll know even more about the precious stones giving off those amazing vibes.
What's your favorite Innerjee Collection bracelet? And, do you like to wear them individually, or as stackable bracelets?
Tell me in the comments.






Get New Posts Delivered to Your Inbox
Subscribe to the Junebug Jewelry Blog and have new posts delivered to your inbox when they're published. This way, you'll never miss a single post.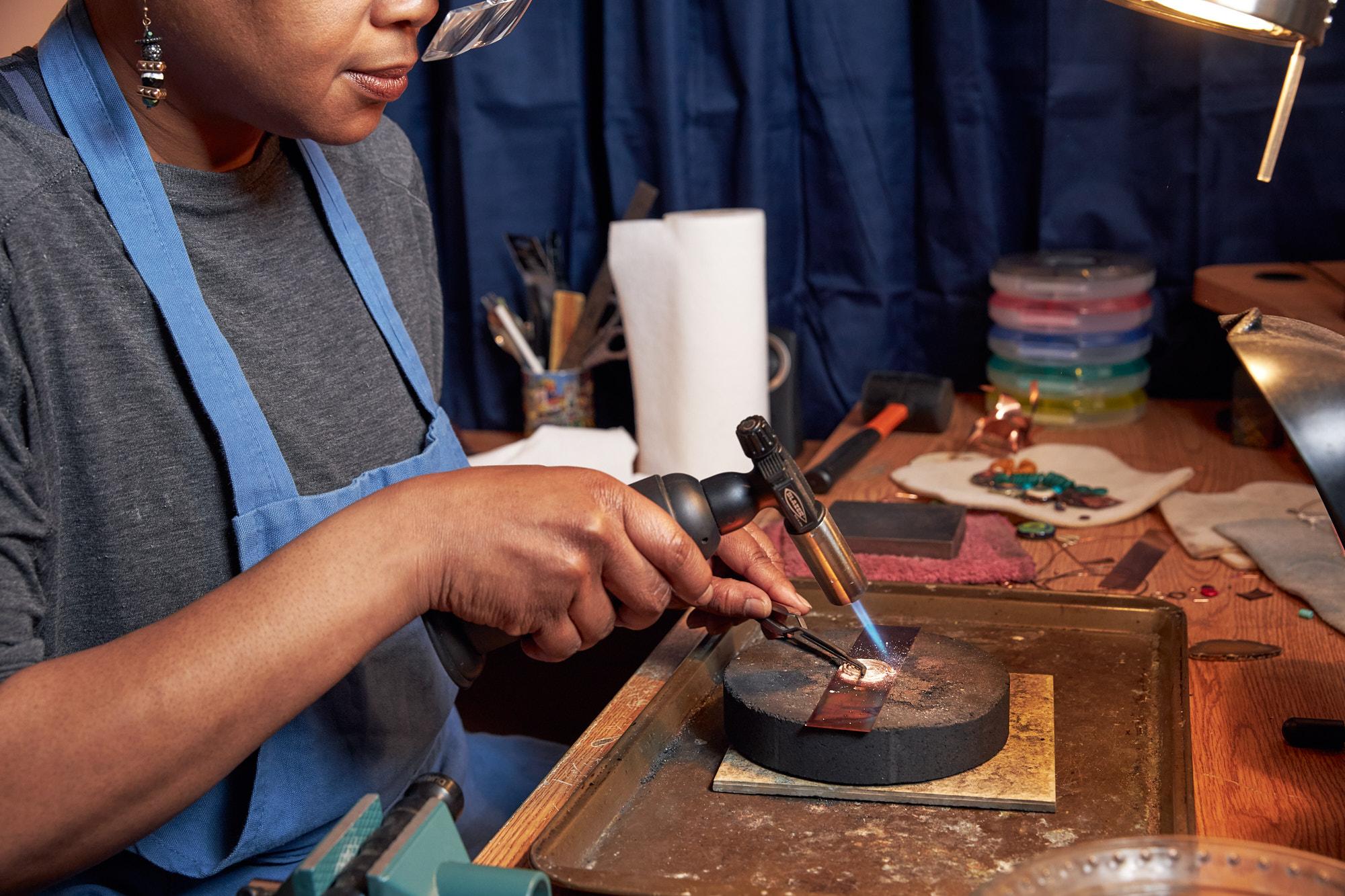 CHECK OUT JUNEBUG'S MOST POPULAR CONTENT
© Copyright, Junebug Jewelry Designs, 2022. All rights reserved.