Hi there! Welcome to Junebug. This is my story...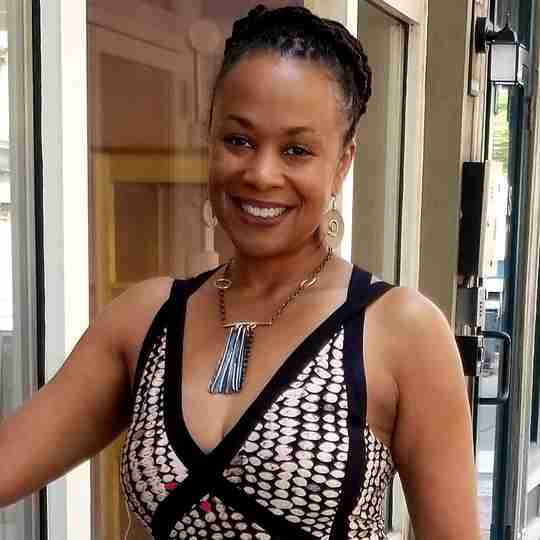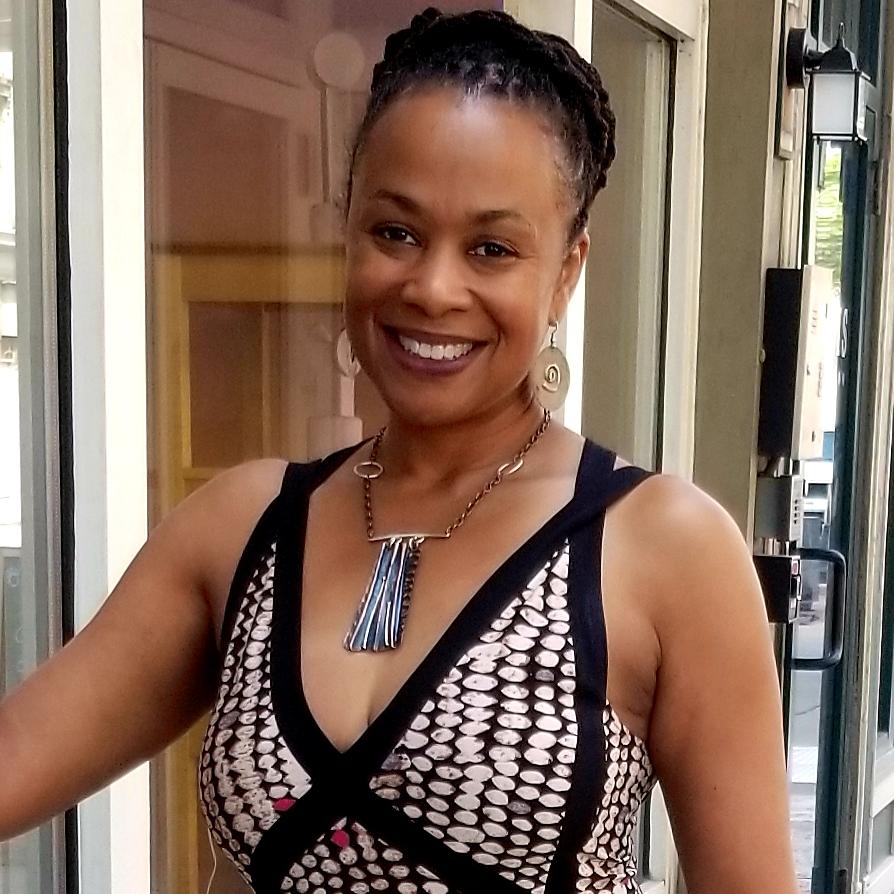 "Wearing jewelry is how you express the woman you are without ever saying a word. Every piece I create makes a statement." 
My jewelry celebrates women's empowerment and independence with beautiful, intricate, original designs that I love making with my own two hands. These timeless beauties help you immortalize the moments when you feel your strongest, most accomplished and best self.
There's a story behind every piece, and I like to think that it calls out to the woman who was meant to wear it. And, I am determined to create only one-of-a-kind and limited-edition designs, so you don't see your unique accessories on everyone else.
A wise person once said that wearing jewelry is how you express the woman you are without saying a word. And every piece I create makes a statement. I hope you're ready to find the one that speaks to you!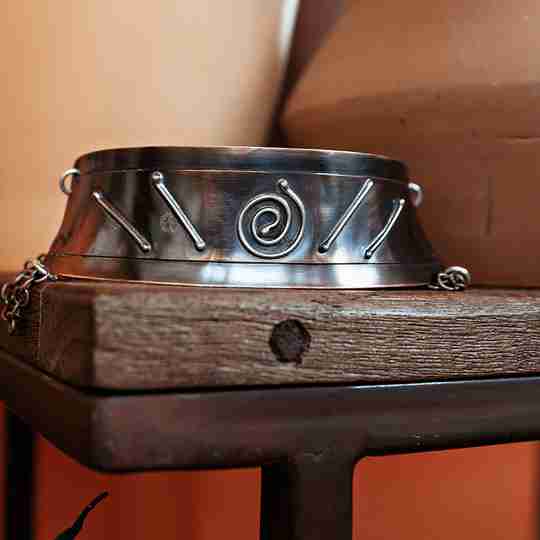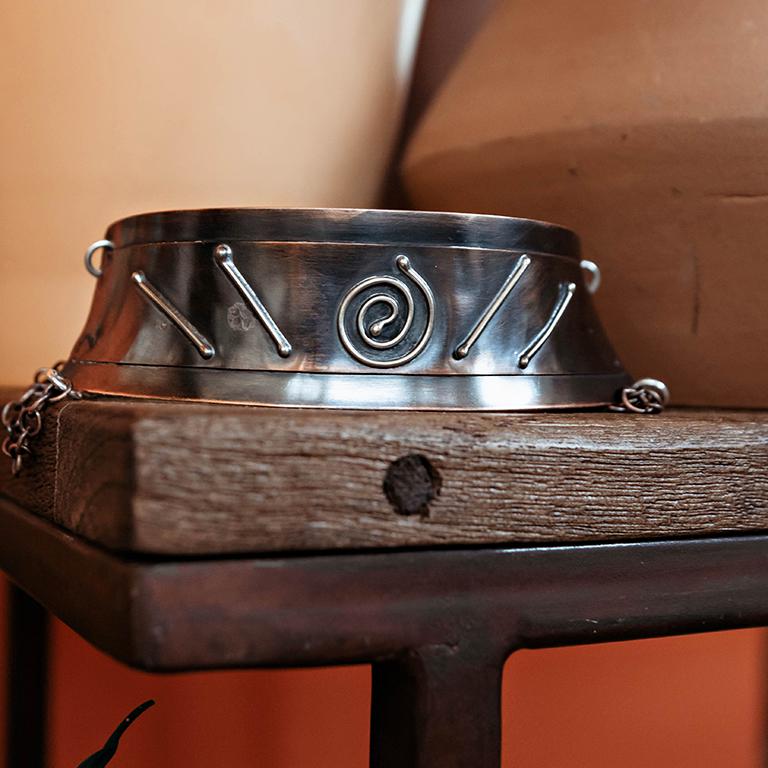 My Jewelry Journey
I remember the moment like it was yesterday. I had gotten an invitation to an important, black-tie fundraising event honoring Dr. Martin Luther King, Jr. Celebrities and lots of other power-players were going to be in the room, and I didn't want to simply blend in with this crowd. My look needed to assure them that I deserved to be in this company.
So, to mark the occasion, I blew my bank account on a flawless gown that fit me like a glove. The exclamation point on my ensemble was a statement necklace that said, "I'm here, peeps ... y'all betta recognize!" Unfortunately, the quality of this department store necklace was much cheaper than the price tag, and my piece fell apart just as quickly as I tried to put it on.
So, I had to face the evening in my bangin' new dress and just a simple pair of diamond stud earrings I borrowed from a friend. I was still amazing. But as I looked around at all the other jewelry in the room, I couldn't help but feel as if I was just blending in. My look had none of the wow-factor I thought it deserved. And that just didn't work for me!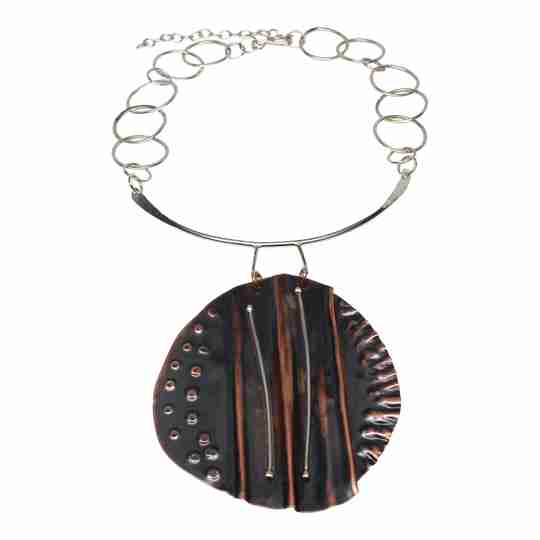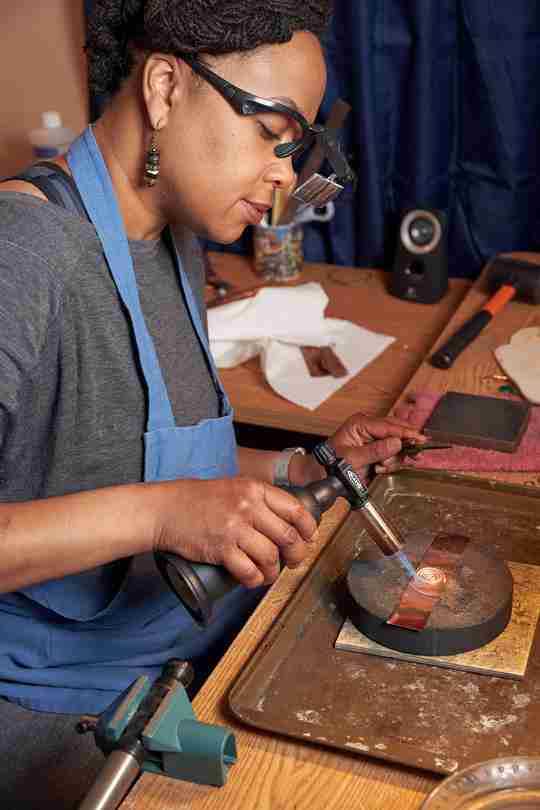 Years later, I saw an ad for a jewelry making class and signed up. I was determined to make my own powerful statement pieces, and none of them would ever fall apart!
I walked into the classroom and took my spot among the 20 other aspiring jewelry designers there. Our task was to make a necklace and earring set, and when we finished, my classmates raved about my design. It had an edge to it that stood out from the rest. So now, with a little knowledge and a lot of confidence in tow, I started gathering tools and supplies to make my own statement jewelry. After several years of honing my craft and taking classes with renowned metalsmith and artisans, I decided to create Junebug as a part-time business to feed my creative passions.
I noticed that the women who were falling in love with Junebug had the same motivation that I do … to walk in a room and make a powerful, lasting impression.  I'm inspired by strong, independent women, so I make jewelry for them.
After several years of making jewelry as a side hustle to a demanding full-time job, I could no longer argue with the fact that Junebug was all I wanted to do. So, I quit my gig and haven't looked back! Jobs come and go. But the opportunity to make a living doing what you love is a true blessing.
SEE WHAT PEOPLE ARE SAYING!
★ ★ ★ ★ ★
"I just love my bracelets from Junebug Jewelry Designs. I have three and wear them just about every day. The customer service is great and the pieces are amazing."
- Sheila D.

★ ★ ★ ★ ★
"I love the beautiful original pieces that are offered! No two pieces are the same!"
- Phyllis H.T.

★ ★ ★ ★ ★
"I love love love Dawn's work! I love everything I've seen, but I'm a super fan of the copper work. I now how two cuff bracelets that I adore!"
- Erin K.

★ ★ ★ ★ ★
"There is not a single day that I don't get compliments on the Junebug Jewelry Designs piece that I am wearing. Looking forward to purchasing my next piece!!!"
- Shelly G.