Next Party Date
Wednesday, April 26, 2023, at 7:00 p.m. (EST)
Grab your friends for an evening of jewelry making, wine sipping and lots of great energy!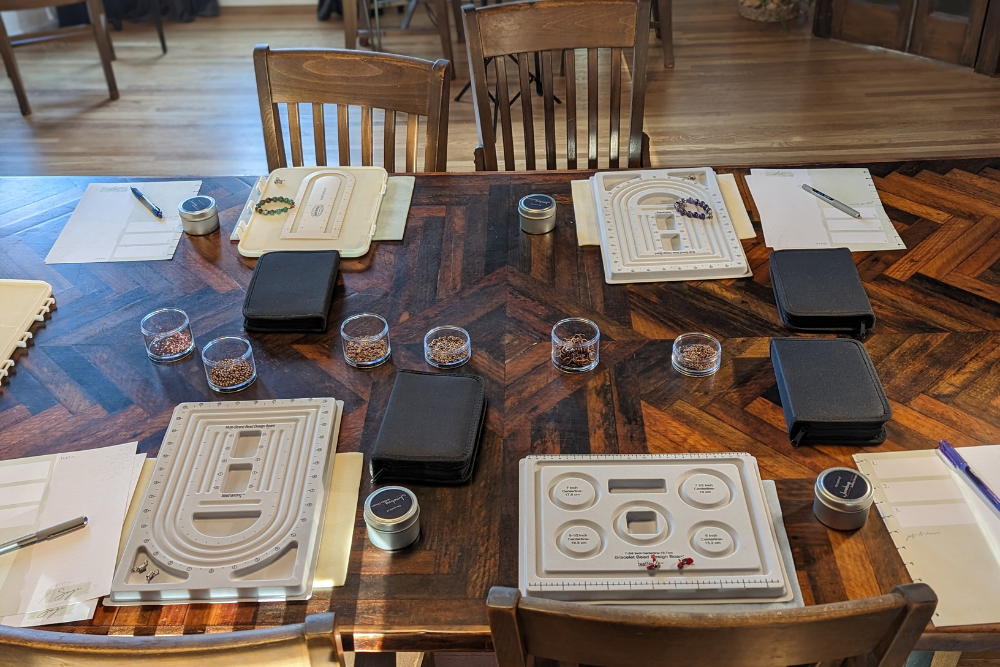 Gemstone Jewelry Making Class
Wednesday, April 26 at 7:00 p.m.
$85/person
session length: two hours
Please note that each session requires a minimum of 8 participants. Smaller groups will be combined with other attendees. The maximum number of participants per session is 20.
@ the Work + Shop at Wyoming Community Coffee
You and your friends will gather for a laughter-filled, memorable experience where you'll make your own one-of-a-kind necklace/earring or bracelet/earring set using our colorful collection of semi-precious gemstones. Learn the metaphysical properties of the stones, so that you can create a custom design with just the right energy.
You create your design and string your materials. Our team will professionally finish your pieces. You'll walk away with a complete set, as well as fun memories you'll cherish.
Detailed information and venue directions will be sent with your confirmation email after booking your session.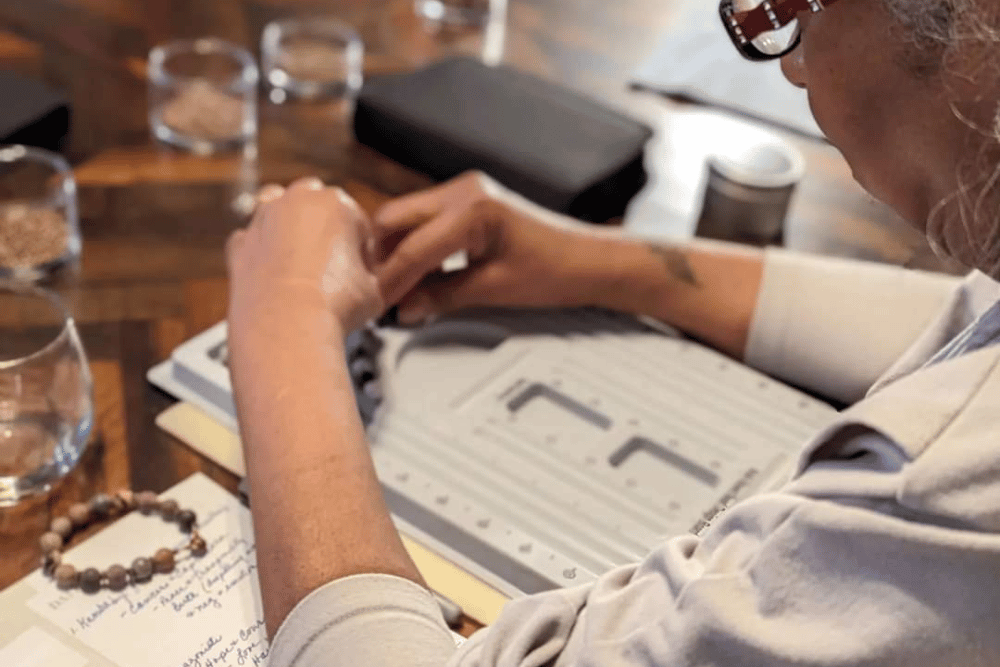 What to Expect ...
2 hours of beading and fun

Assistance to make two finished pieces (necklace and earrings or bracelet and earrings)

Access to a cash bar of wine, beer and non-alcoholic refreshments

Jewelry pouches to store your completed designs

10% off online or in-store purchases for one week
Get Details About the Inspiration and Process Behind Junebug Designs Delivered to Your Inbox
Subscribe to the Junebug Jewelry Blog and have new posts delivered to your inbox when they're published. Learn about the process Junebug uses to create each piece, as well as details about the materials used.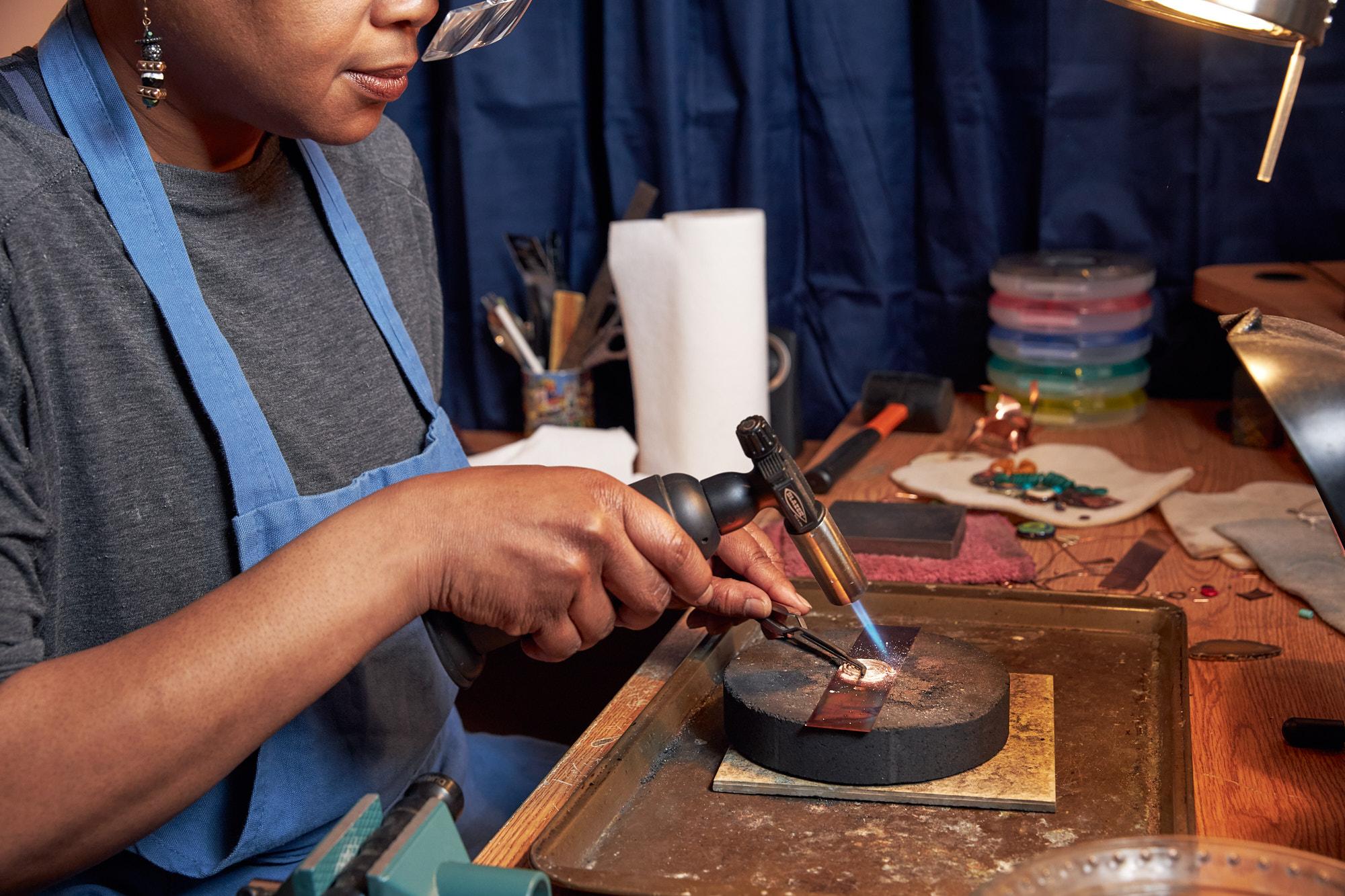 © Copyright. All rights reserved. 2022