Junebug Jewelry Designs - The Storefront
Cincinnati's destination for bold, handcrafted wearable art jewelry
created for women who were born to stand out. Located in the heart of Over-the-Rhine.
One-of-a-Kind Statement Jewelry for Bold, Empowered Women
Junebug Designs creates bold wearable art jewelry that makes you feel as if you can take on the world. Created especially for women who were born to stand out, each one-of-a-kind and limited-edition design calls to its wearer with a message of empowerment. Junebug Jewelry is handcrafted in a small-batch home studio in Cincinnati, Ohio, using modern and ancient metalsmithing techniques that combine ethically sourced Argentium Silver with natural Copper and responsibly-sourced semi-precious gemstones.
Choose from an amazing selection of wearable art jewelry, including bold statement necklaces, dramatic earrings, cocktail rings, copper cuff bracelets, Argentium Silver designs and semi-precious gemstone beaded bracelets.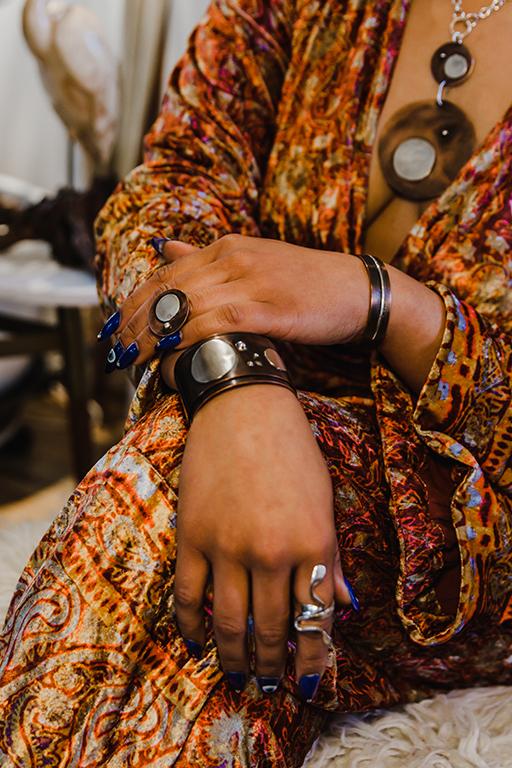 Black owned and operated
All pieces are handcrafted in a small-batch studio in Cincinnati, Ohio.
Check Out Junebug Jewelry Designs in the News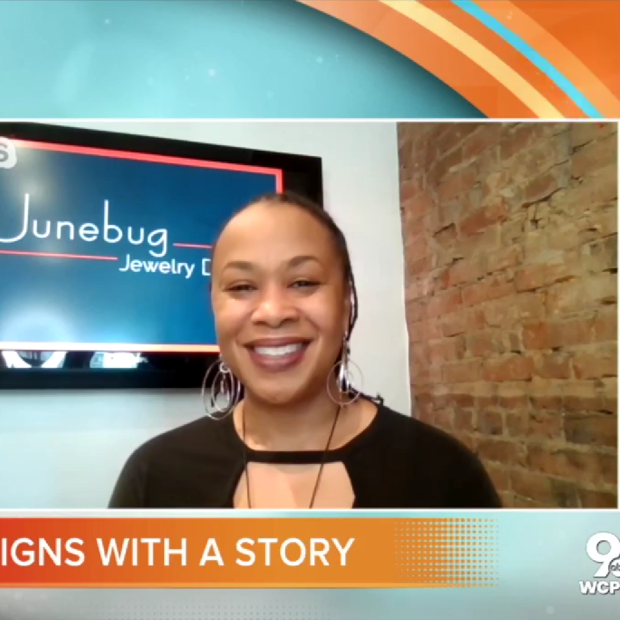 Junebug Featured on Cincy Lifestyle
Learn more about the passion behind each jewelry piece as Junebug's creator, Dawn Grady, describes her jewelry and the process she uses to make each wearable art design.
WJA Carelle Grant Winner
Junebug Jewelry Designs' owner and creator Dawn Grady was selected as the 2021 Women's Jewelry Association's Carelle Grant winner. This prestigious award is given only to one jewelry designer a year.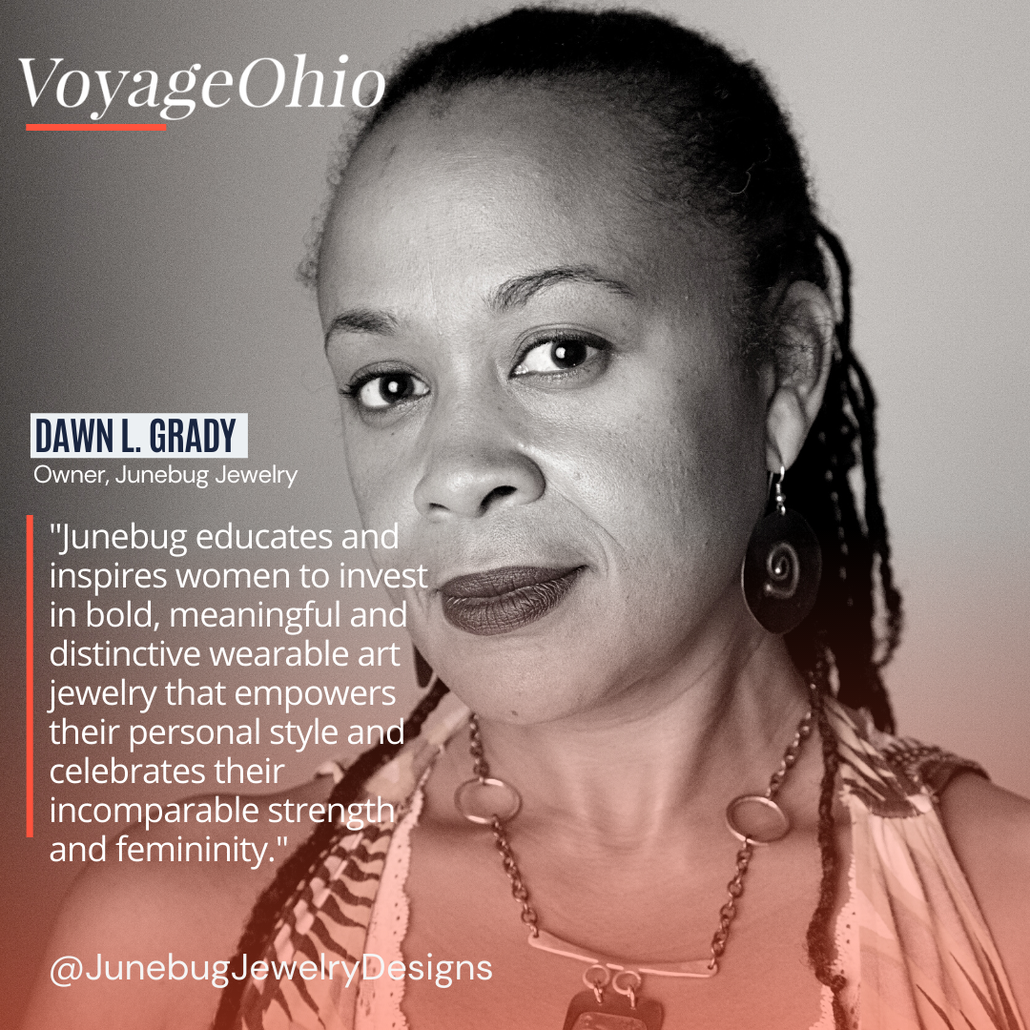 Junebug Featured in VoyageOhio
VoyageOhio Magazine gets in-depth with Junebug with a conversation about design techniques and jewelry inspiration. Learn about the artistry behind each unique piece.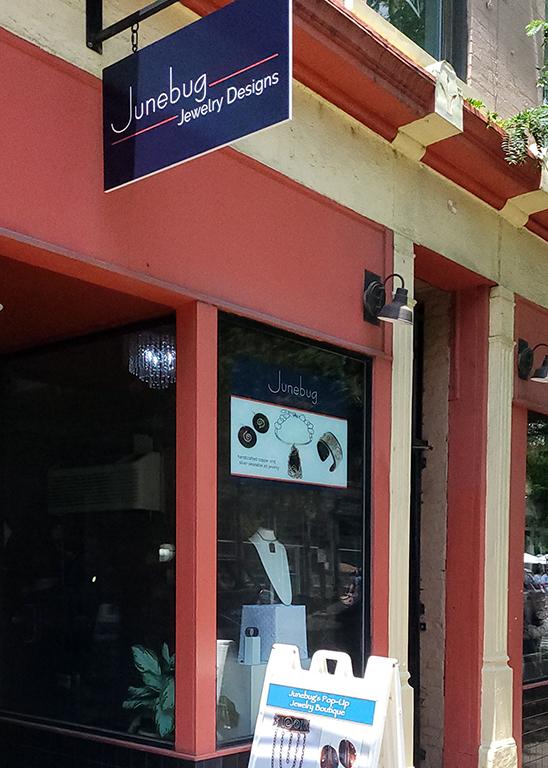 Black-Owned Jewelry Store Located in Over-the-Rhine
Located between 13th and 14th streets.
Visiting Hours: 
Thursday - Saturday
12p to 6p
The Junebug Jewelry Designs storefront is your chance to see this exquisitely handcrafted wearable art in person. Stop by and try on your favorite pieces -- from bold statement necklaces, unique earrings and semi-precious gemstone beaded bracelets to funky rings and copper cuff bracelets. See for yourself how each Argentium Silver and Copper piece was created with both comfort and style in mind. Designer Dawn Grady is always on hand to answer any questions you have about the materials used or the inspiration behind the piece. We hope to meet you soon!
See What Customers Are Saying About Junebug's Wearable Art Jewelry Store in Cincinnati
Become a Junebug Insider to Get $15 Off
Be among the first to see new wearable art jewelry designs as they're created.