Junebug's Innerjee Collection Delivers Jewelry Feng Shui
Junebug's handmade, semi-precious gemstone beaded bracelets offer inspiration and bohemian style.
Save $15 Today
Save $15 when you buy three or more Innerjee Collection semi-precious gemstone beaded bracelets. And, why not? They're absolutely stackable and look amazing when you wear them in layers.
Junebug's Innerjee Collection
Channeling the wisdom of ancient civilizations
Cultures, civilizations and religions from around the world have assigned special properties and meaning to crystals and gemstones for thousands of years. Countless stories and bits of folklore share how they've not only adorned the masses, but also showcased their status, maintained their health and offered protection from harm. Regardless of whether you take these stories literally or metaphorically, it's great knowing there's deeper meaning and intention behind the jewelry you wear. 
Carefully curated with purpose in mind
Each piece in the Innerjee Collection was created to not only be cute, but also have meaning. These precious stones are selected to work with one another, amplifying their energy. These bracelets are more than adornments. They speak intention into your life.
Wear Your Intentions
Junebug's Innerjee Collection was designed to let you wear your intentions and use the wisdom of the ancients to navigate our beautifully complicated world. Each piece uses gemstones tied to certain energies, allowing every glance to remind you of where your focus needs to be. What a beautiful way to carry your mantras with you everywhere.
Get ready to add some good Innerjee to your life.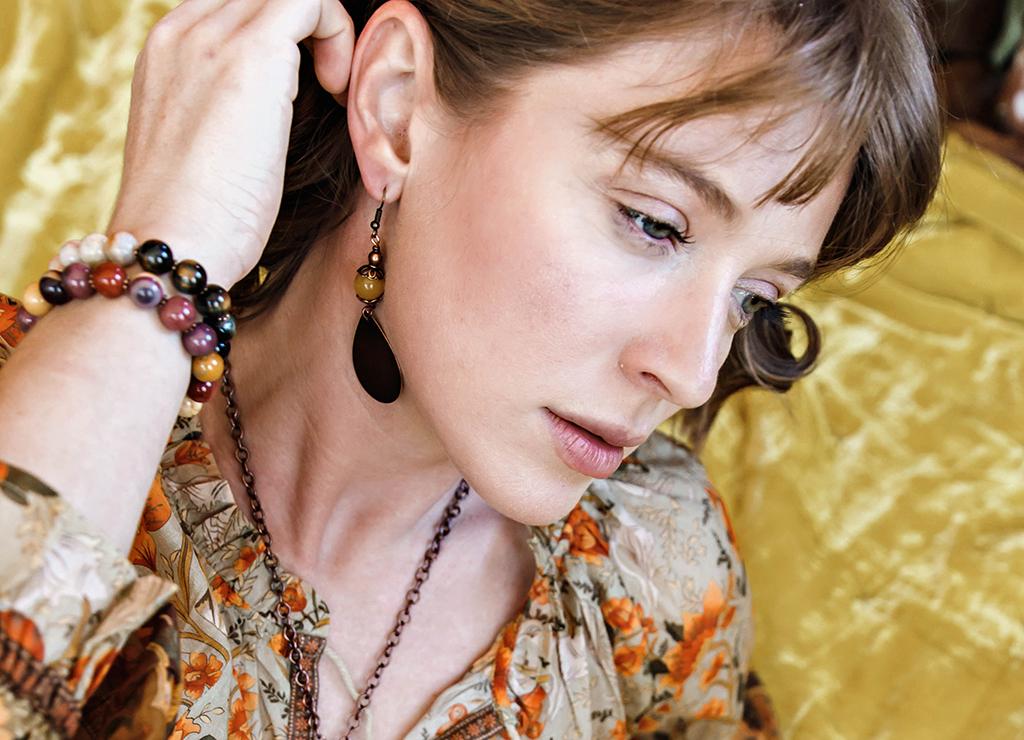 Pair with gemstone earrings for an exotic look
Junebug's collection of semi-precious gemstone earrings are the perfect complement to the Innerjee bracelets. Wear them together for a bohemian vibe.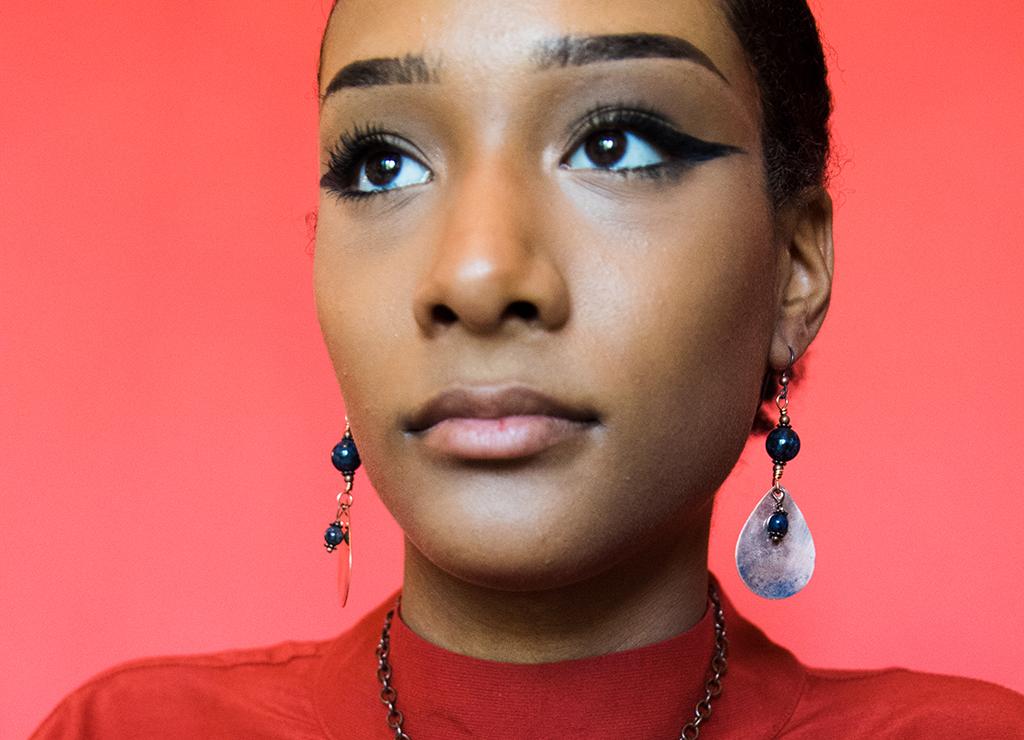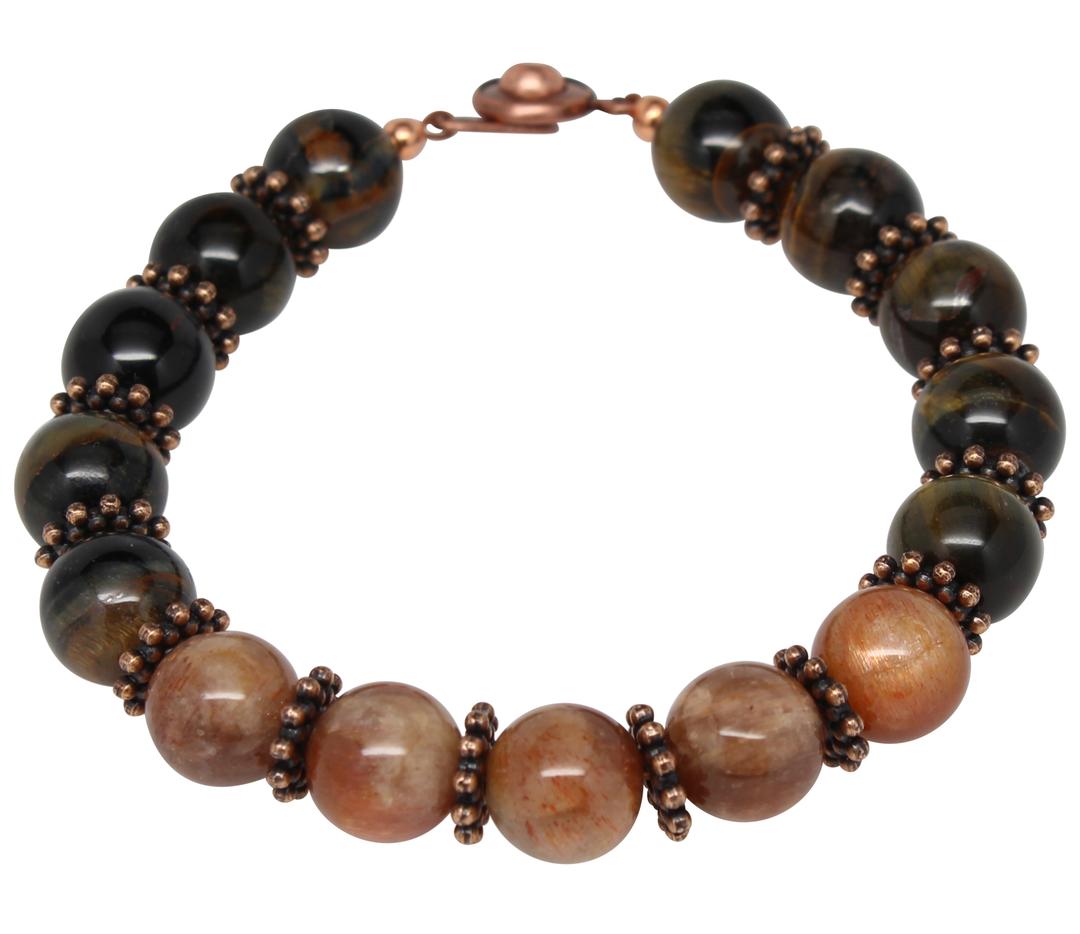 Good Vibes Only Bracelet
Surround yourself with good vibes as you ward off negativity, stress and anxiety with this earth-toned bracelet of Blue Tiger's Eye and Sunstone. 
Your Innerjee:
Blue Tiger's Eye: relieves stress and anxiety, enhance perception, encourage a sense of calm
Sunstone: a good vibes stone that wards off negativity
Confident and Stress Free Bracelet
Feel confident enough to take on anything thanks to the fear-relieving powers of Blue Tiger's Eye, the protection abilities of Frosted Agate and the confidence-enhancing magic of Carnelian. 
Your Innerjee:
Blue Tiger's Eye: relieves stress, fear and anxiety; enhance perception; encourage a sense of calm; and reduce anxiety
Frosted Agate: offers protection
Carnelian: enhances confidence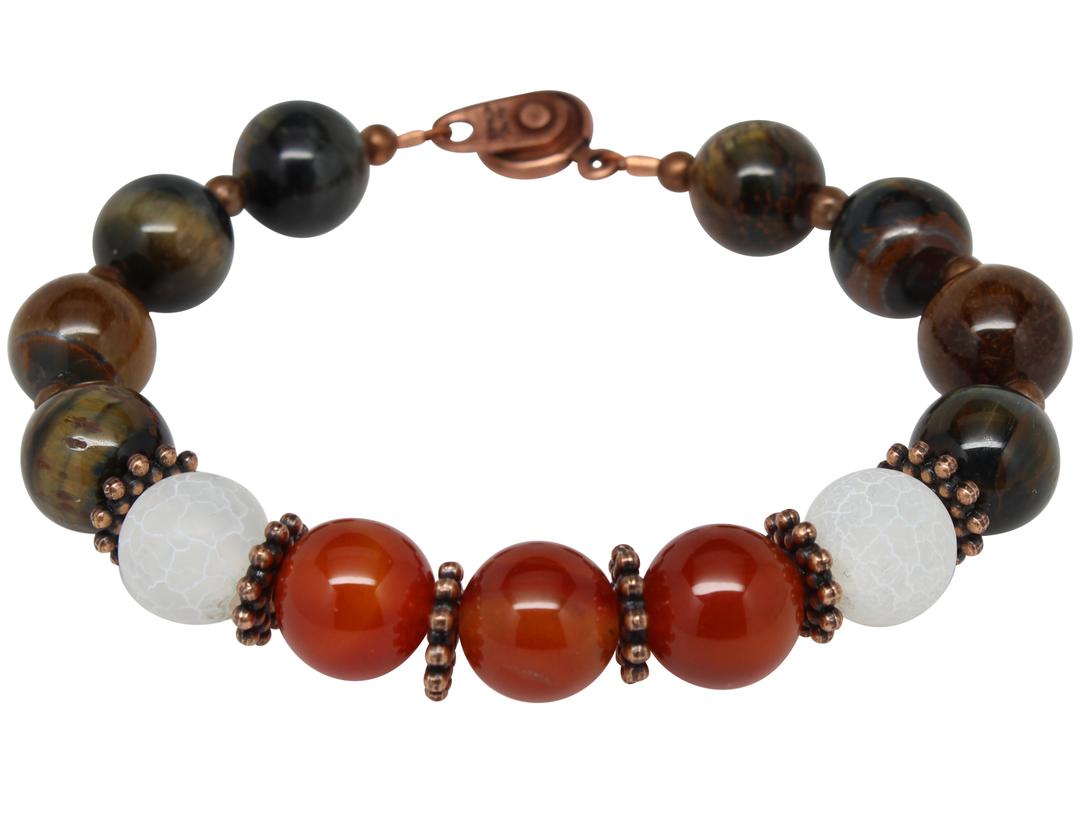 Psychic Lady Bracelet
Amplify your focus, intellect and psychic abilities with rich, blue Dumortierite stones accented with Bali silver beads. 
Your Innerjee:
Dumortierite: enhances patience and teaches you to stand up for yourself. It also enhances intellect, amplifies psychic abilities and helps you focus when studying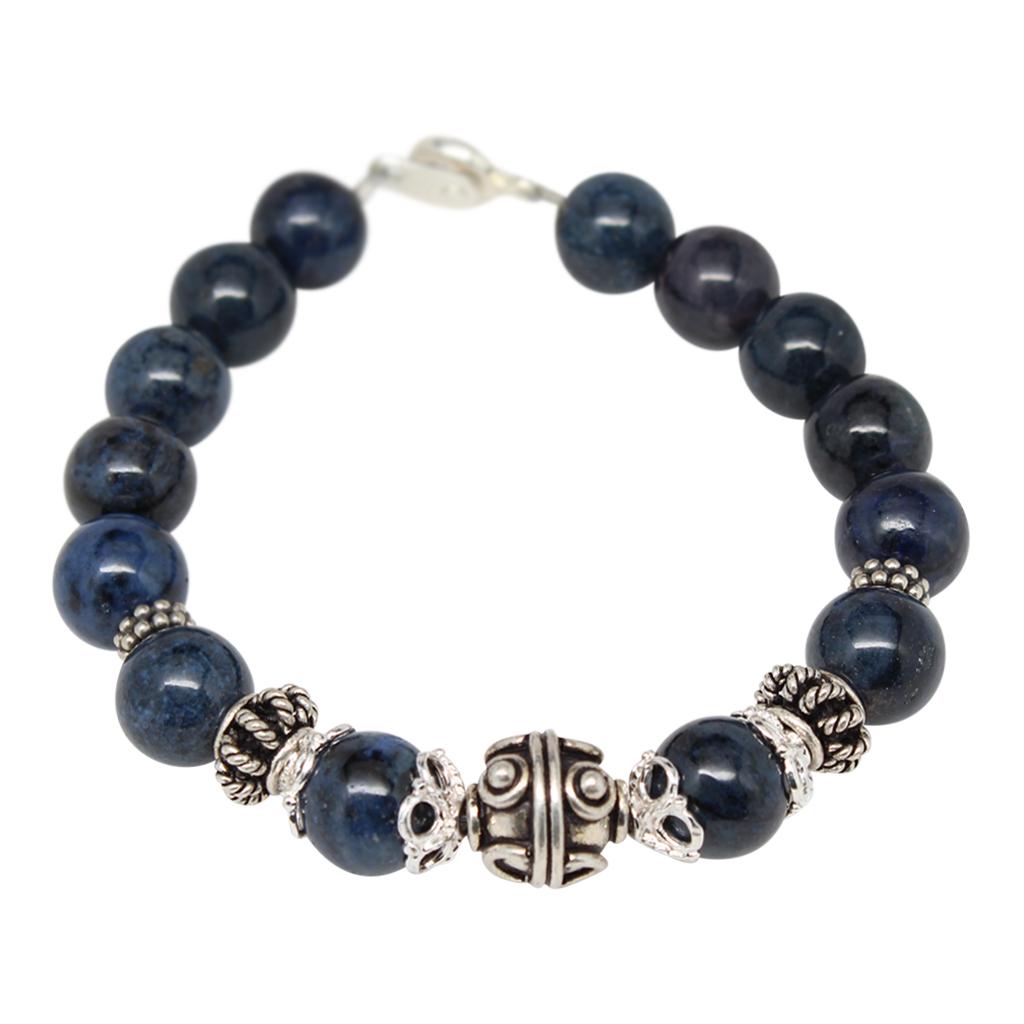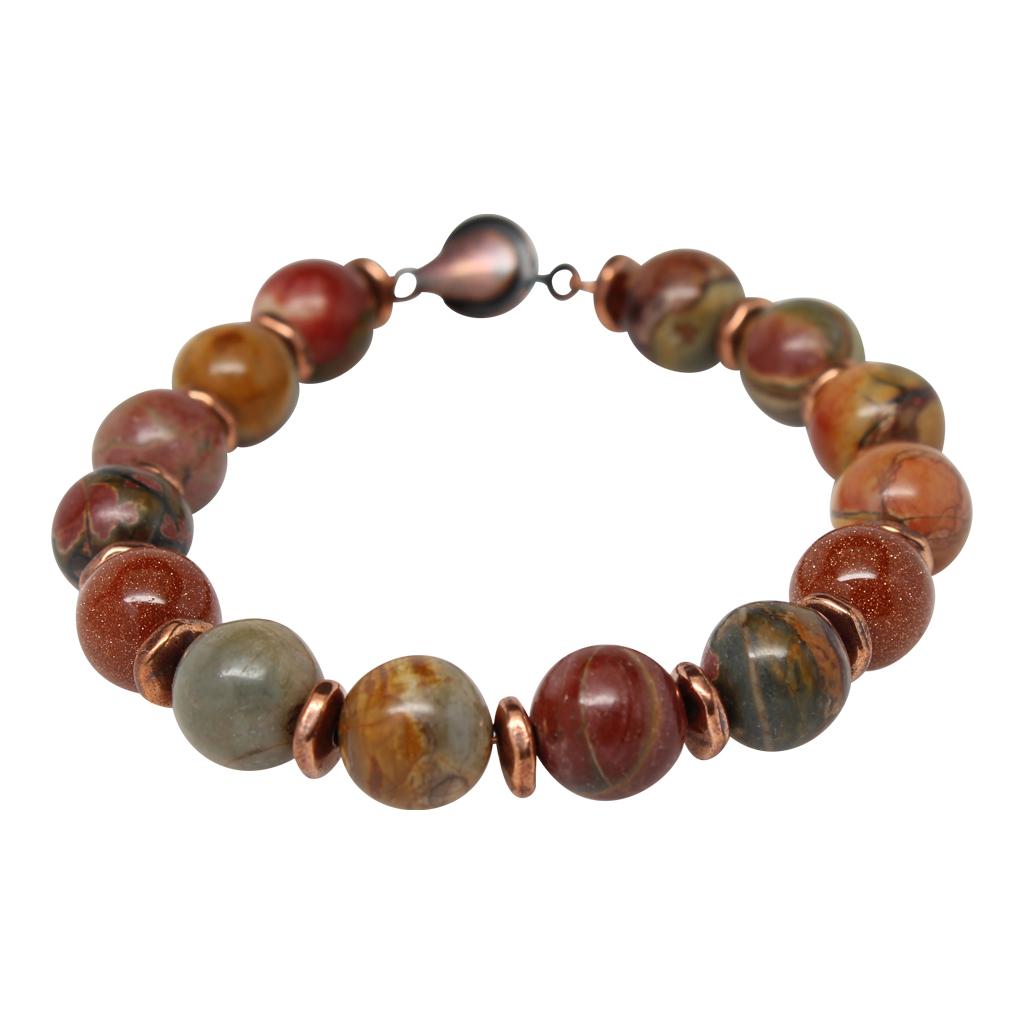 Goal Digger Bracelet
Achieve goals easily with the endurance-enhancing powers of Red Creek Jasper with the ambition-driving properties of Goldstone. 
Your Innerjee:
Red Creek Jasper: stone of vibrancy and endurance to help you set goals and see them to fruition
Goldstone: an uplifting, ambition-driving stone
Let's Connect on Social Media