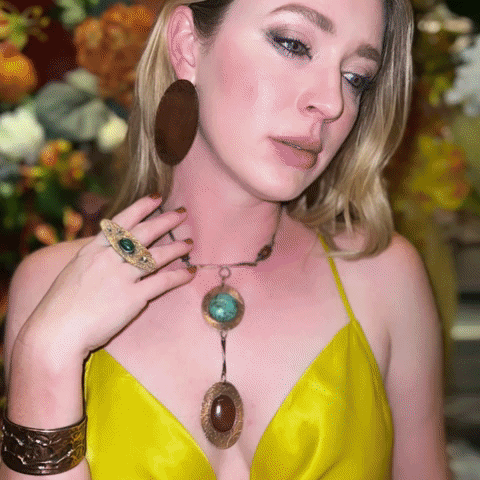 Count Me In!
JOIN JUNEBUG AND LAURA CIANCIOLO FOR A VIRTUAL SHOPPING EVENT OF HANDCRAFTED ARTISAN JEWELRY.
Junebug Jewelry will release its latest collection, The VOICE, which celebrates how women have made positive changes over the years using the power of their voices.
Wednesday, November 9, 2022
8pm (EST)
RSVP below to secure your exclusive shopping discount to get 25% off during the Virtual Trunk Show.
↓
More About Model Laura Cianciolo
You might recognize Laura Cianciolo (née Kirkpatrick) from her successful stint on America's Next Top Model, where the Kentucky native's charming accent and bubbly personality earned her the title of both runner-up and fan favorite. Today, Cianciolo balances an active modeling career, several small businesses, and life as a single mother. Read more from Cincinnati Magazine.
Follow Laura on Instagram: @Laura_Allstar