Ring the Alarm!
Junebug Jewelry's Cocktail Rings are on Fire. 
Maybe it's date night. Maybe it's a night out with the girls. Maybe it's another installment of your month-long birthday 'turn-up.' You've got the perfect dress, super-stylish (yet comfy) shoes, your hair looks amazing, and your nails are perfectly manicured. The only thing missing is a fabulous cocktail ring.
Don't worry! Junebug Jewelry has you covered! My bold, unusual, wearable art cocktail rings offer a fun, festive, and fashion-forward way to dress up any outfit while you mesmerize folks with your hand gestures. 😊
What are Cocktail Rings?
This popular jewelry design, known to many as a statement ring, usually features a more elaborate design with a captivating stone as the star attraction. These oversized dinner rings made their introduction during the 1920s when alcohol was prohibited, and juke joints and speakeasys were popular. It was a time when women fighting for the right to vote began expressing their freedom through fashion.
Art Deco was the style of the era, and was showcased in many art forms, including jewelry. Today, cocktail rings are readily recognizable by their oversized, bold designs. You all know I love mixed metal jewelry, and my collection of unique cocktail rings often uses both Copper and Argentium Silver as backdrops for semi-precious gemstones.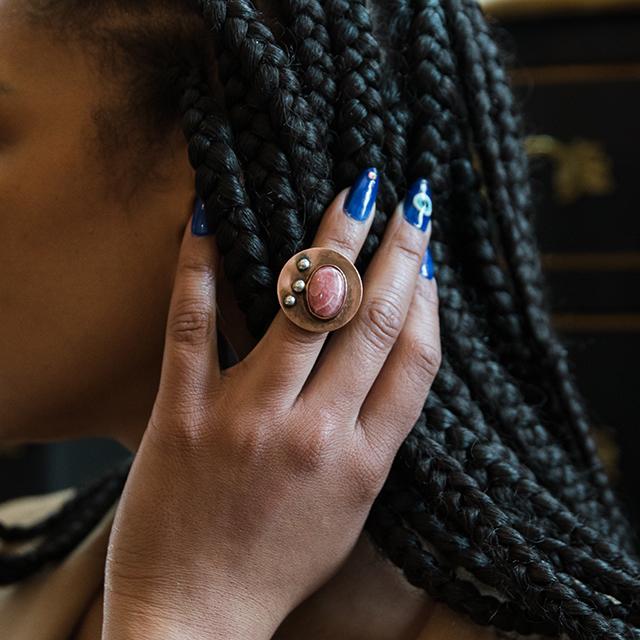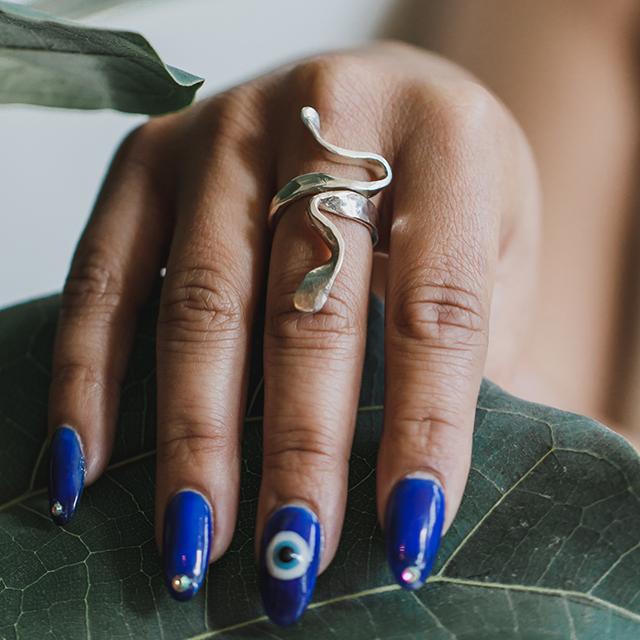 How and When to Wear Your Cocktail Ring
Cocktail rings aren't just for special occasions. Reach for an oversized statement ring whenever you want to add umph to your look. They're a perfect way to accentuate your style for any event.
Junebug Jewelry rings bring the fire! They're all made to order in your size.  Click to find the right ring to match your personality and style.
Be sure and check out these lovely statement rings:
A pretty, marbled pink Rhodochrosite semi-precious gemstone takes center stage on a copper base accented with recycled Argentium Silver.
Lapis is the star of this ring, and it sits atop a hand-cut oval copper base. Recycled Argentium Silver creates the perfect accent.
Copper and Argentium Silver come together perfectly on this simple, yet stunning mixed metal cocktail ring.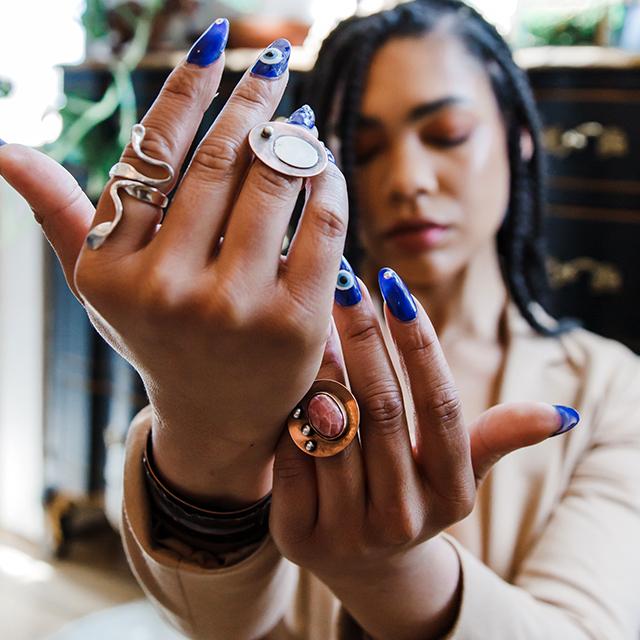 Get New Posts Delivered to Your Inbox
Subscribe to the Junebug Jewelry Blog and have new posts delivered to your inbox when they're published. This way, you'll never miss a single post.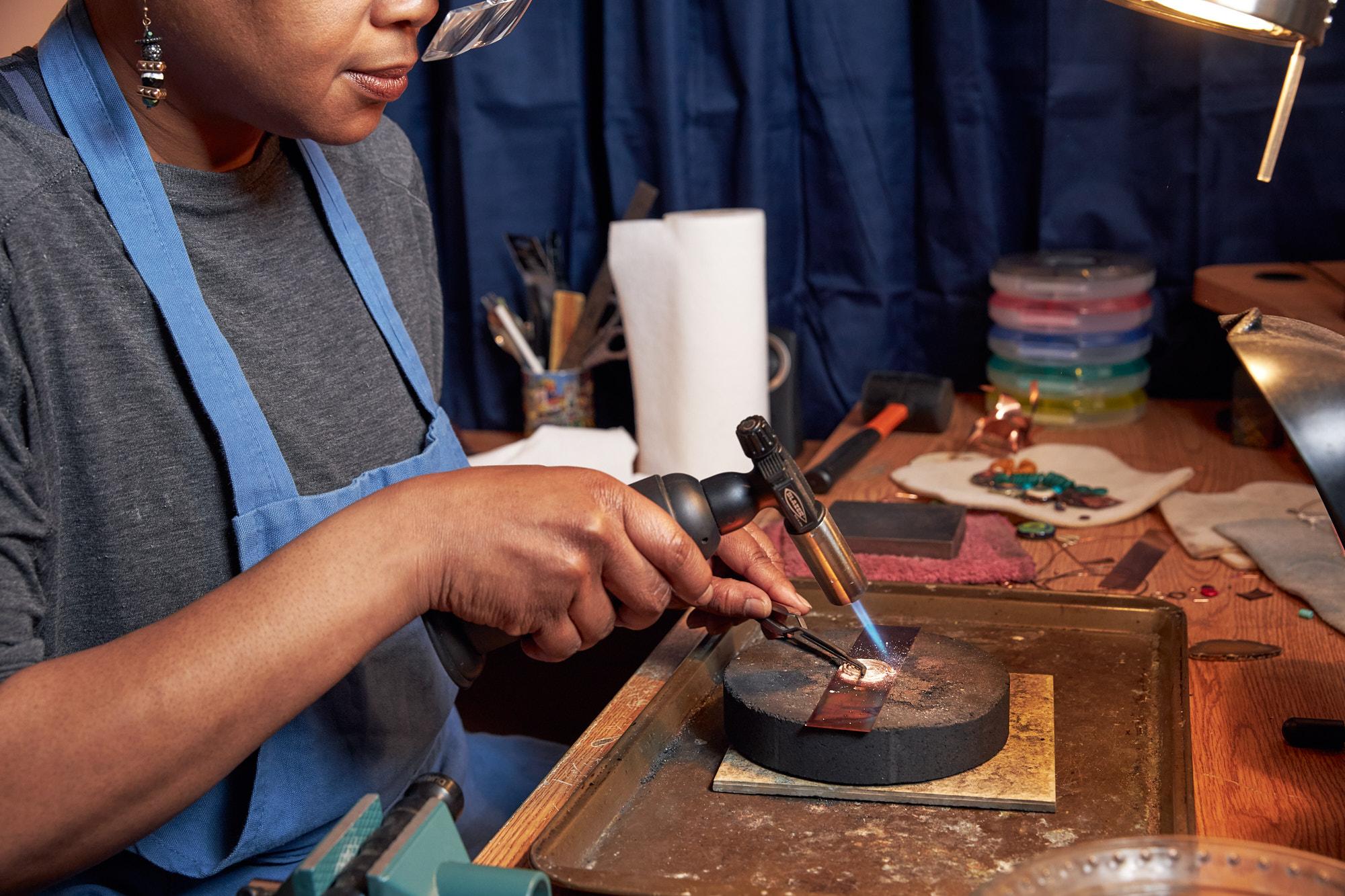 CHECK OUT JUNEBUG'S MOST POPULAR CONTENT
© Copyright. All rights reserved. 2022