Fall in Love with Mixed Metal Jewelry
Since starting my jewelry journey about 14 years ago, my style has evolved significantly. I started out just designing beaded pieces. They were cute. They turned heads. But, in my mind, just about anybody can handle the task of putting a bead on a string. Plus, I wanted to make pieces beyond the boho-chic aesthetic that beadwork offers. So, I started metalsmithing and never looked back.
Along the way, I fell in love with two metals: rich, natural Copper and brilliant Argentium Silver. Copper is super durable, sturdy, solid and strong. I can literally burn, fold, bend and beat it into submission, and it just takes it like a champ! Plus, I can color it just about any way I want.
Meanwhile, Argentium Silver requires a gentle touch and a lot less heat to work its magic. But, it's the brilliant, bright finish that seals the deal for me. Argentium is some of the brightest silver I've seen, and its tarnish resistance makes it a perfect standout against a Copper backdrop.
I love making pieces using each of these metals separately; however, combining them has become my signature style.
Your Guide to Mixing Metal Jewelry with Intention and Style
Copper and Argentium Silver have a way of working together to add depth to my pieces and make them more striking. I like drawing your eyes from the dominant metal to the accent. The two metals combine to effortlessly to add interest and create more refined look.
Mixing a Copper bangle bracelet with a Silver ring may have been a fashion faux pas back in the day. But, times have changed for the better! In fact, mixing metals adds a je ne sais quoi to your wardrobe that makes you stand out in a crowd. There are ways to pull off this former 'no-no' with both intentionality and style in mind.
The first thing you should consider is the tone of your skin.
What metals best complement your skin tone? Those are the ones you want to work with if you're going to mix them up. Do you have warm undertones or cool ones? Match your metals accordingly. If they look nice against your skin, you're on the right track.
If you're mixing metals at the neck, you also should consider the neckline of the shirt or dress you'll wear it with. If the shirt covers your skin, then you'll be comparing the metal to that color instead of your skin. But the same rules apply.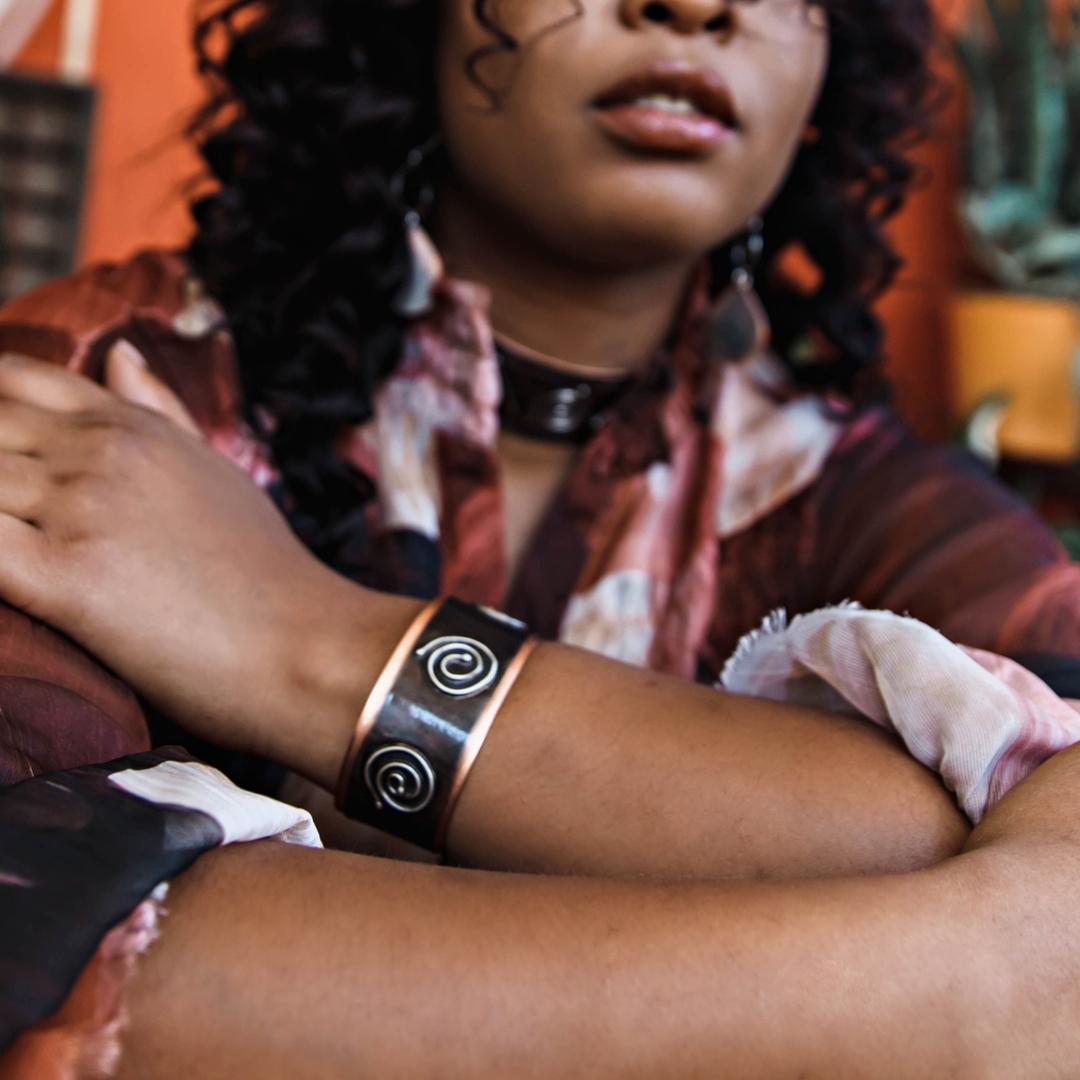 Look for balance when combining your pieces.
Instead of a cluster of gold bangle bracelets with a silver ring, try mixing in some silver bangle bracelets with the gold ones. Then rock your silver ring. It's all about creating balance.
Consider your jewelry regions.
We wear jewelry in four main places: our necks, fingers, wrists and ears. When mixing metals at any of these regions, go for pieces that have a similar size, texture and theme. For instance, don't mix whimsical pieces with tribal pieces. You see where I'm going with this.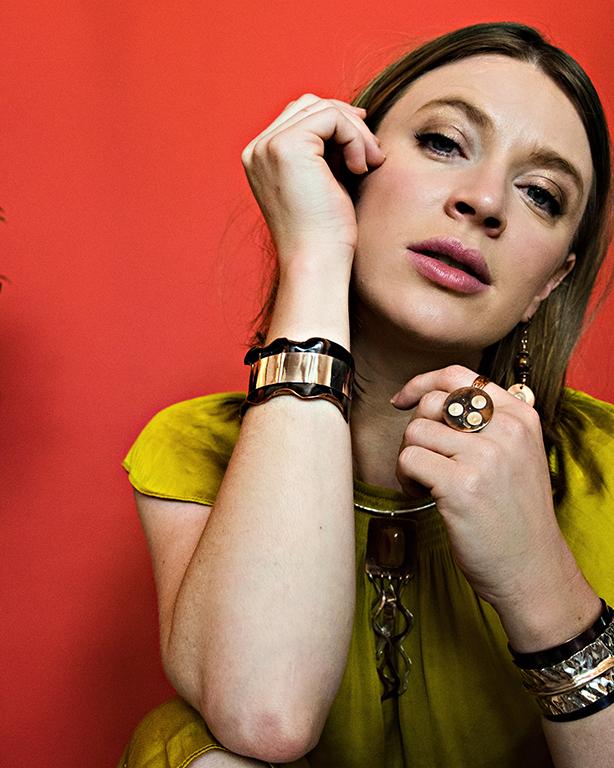 Stack 'em up for impact.
Layers create interest, and layering mixed metals only makes your outfit more intriguing. Try stacking rings and bracelets with mixed metals. Or, go for layers of necklaces in multiple lengths. Also consider mixing an everyday piece with one that truly is special.
Get some mixed metal jewelry in your life.
The easiest way to rock this look is to add some mixed metal pieces to your collection. Start with a mixed metal design as your dominant accessory, and then accent it with complementary metals.
Suffice to say that the style guides of yesterday were wrong. Mixing metals is the way to go now and forever. Check out my Mixed Metal Collection for some amazing options.
CHECK OUT OUR MOST POPULAR CONTENT

©2020 Copyright. All rights reserved