How Long Should a Necklace Be?
Your guide to the different lengths of necklaces and how to choose one to fit your unique style.
Hey Junebug Tribe! Choosing the right necklace length can make or break your outfit. So, I've created this guide to help you pick the perfect length for your style.
First, let's review different lengths of necklaces. Here are the most popular lengths used throughout the jewelry industry:
Common Necklace Types
14-15 inches – collar: A collar length necklace fits snugly (yet comfortably!!) around the neck. A collar necklace goes great with just about anything that has an open neckline, from scooped shaped to V-necks to button-down blouses.
16 inches – choker: the choker necklace fits tightly around the base of your throat and also goes well with open necklines.
18 inches – princess: This is the perhaps the most popular necklace length and falls at the collarbone. Pair it with any neckline for a sophisticated, chic look.
20-24 inches – matinee: For those with, ahem, shorter or "thicker" necks, these lengths are for you. Depending on the specific length, matinee necklaces sit anywhere from right below the collarbone to the top of the bustline. You can wear a 20-inch necklace with just about anything, but a 22-inch piece pairs well with a plunging or lower neckline. Layer a 24-inch necklace (or two) with a choker or princess necklace for a contemporary, stylish look that makes a bold statement.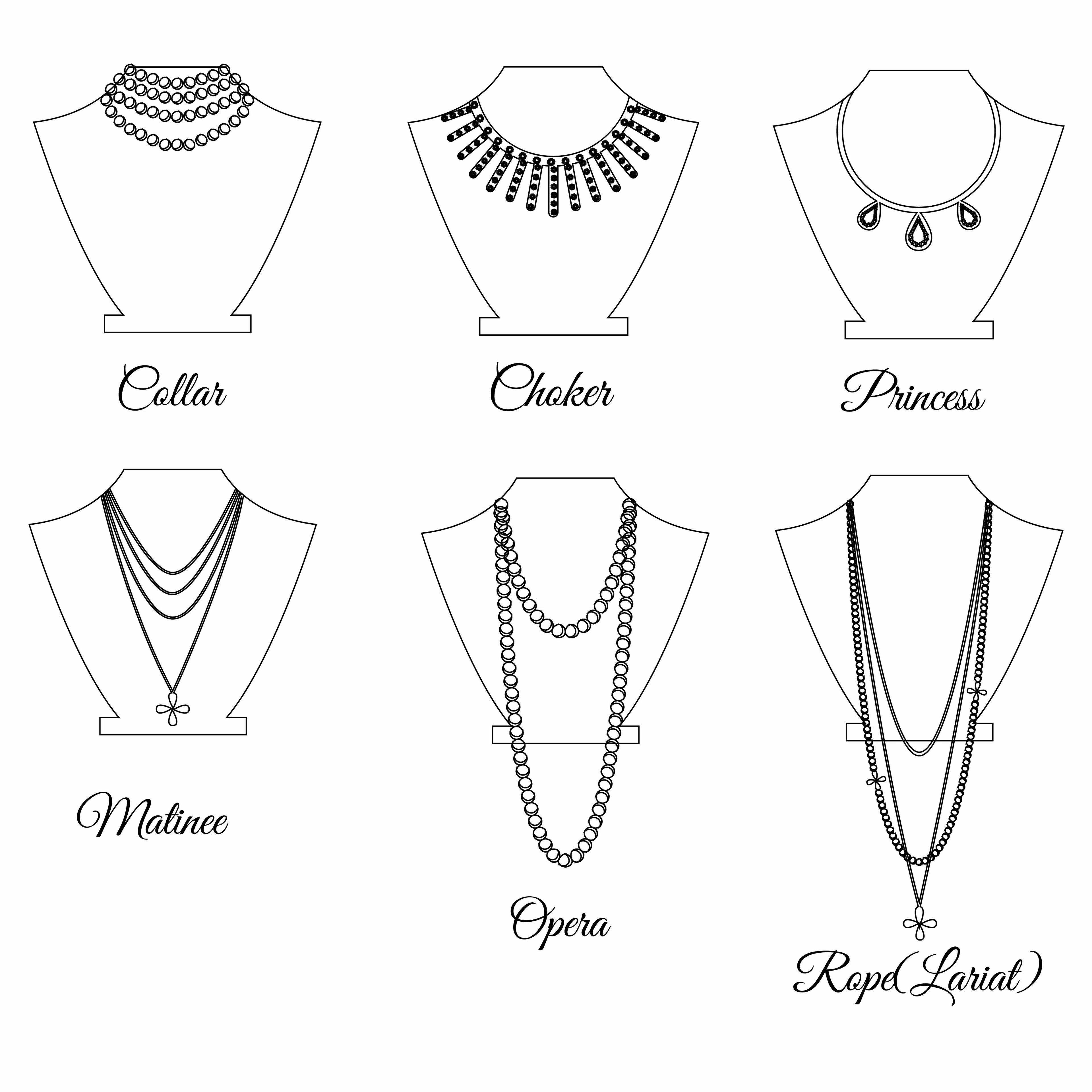 28-36 inches – opera: This length hits at or below the bustline and works well with turtlenecks and other tops with a high neckline. This length also works well with evening wear.
36-42 inches – rope: This super long length works best for taller women and can be a perfect accent to elegant business or evening wear.
If you want to look great wearing your necklaces – whether we're talking about chokers, pendant necklaces or bold statement designs – you have to consider the shape of your face, your neck and your body type.
And, let's face it, we all have designs in our collection that we NEVER wear. And the reason – for most of us – is that it just isn't flattering.
Before you accumulate too many more of these pieces, use this guide to make better decisions in the future.
Measuring Your Perfect Necklace Length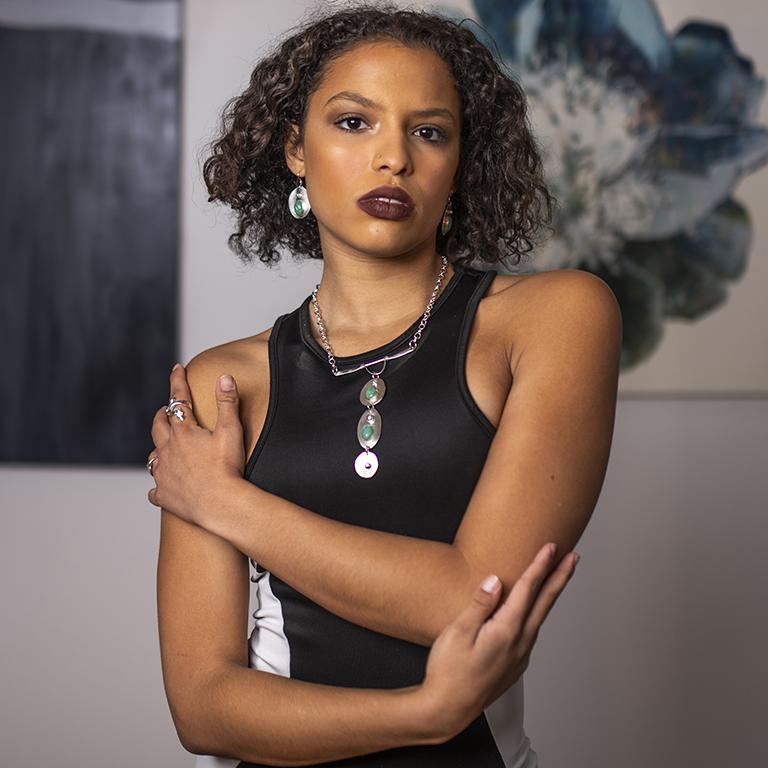 Perhaps one of the easiest ways to find a great necklace length for you is to start with designs already in your wardrobe that you wear most often.
Measure the full, extended length of the piece or clasp the piece, measure the length from top to bottom and then double that figure. Chances are, this is the length that works best with your wardrobe.

But, don't limit yourself to this length. There are others that may be equally flattering on you once you try them out.
Consider Your Body Type
Consider your whole body, from top to bottom – including the shape of your face, the size of your bustline, the length of your neck, your overall height and body type.
However, your neckline is key. People with long necks can rock just about any necklace length and look phenomenal. In fact, a choker necklace looks amazing on these ladies, while it won't work so well for someone with a shorter, thicker neck. I'm not saying there aren't exceptions, so always try it on before your rule it out.
Generally, when it comes to shorter, wider necks, longer necklaces are better choices because they elongate the neckline. 
How Tall are You and How Long is Your Torso?
A necklace that is shorter than 22 inches will generally fit most average-height women around the bustline. If you're thinking about a necklace longer than this, you'll want to consider how long the piece will be based on the length of your torso.
For instance, my mom has long legs and a shorter torso, but we are around the same height. Necklaces of the same length don't rest the same way on us. So, you must consider the length of your torso.
And, if you're shorter than 5'4", a longer necklace or one with a super-chunky design may overwhelm you. Think about pieces that accent, but don't distract, from your magnificence! 😉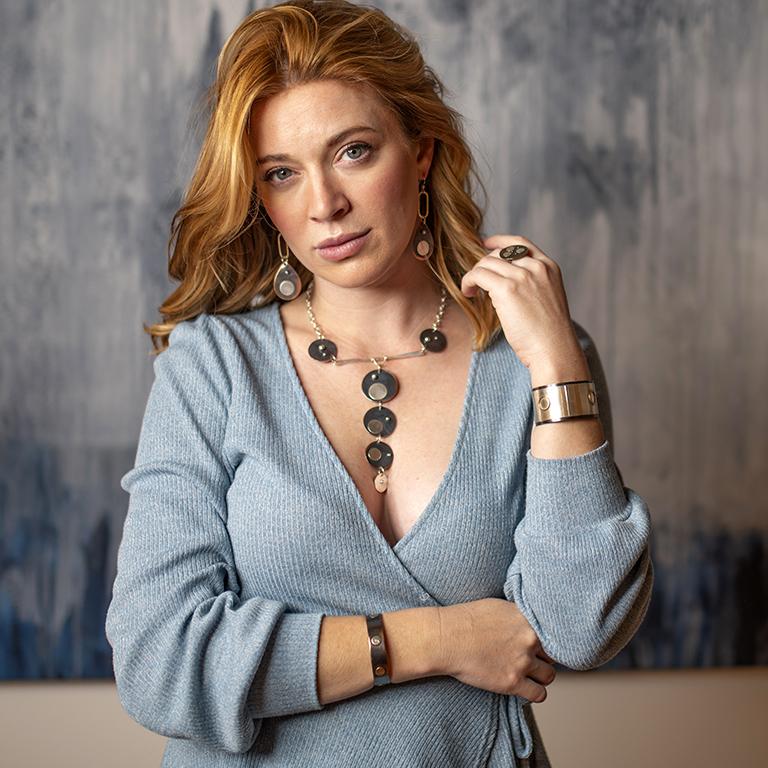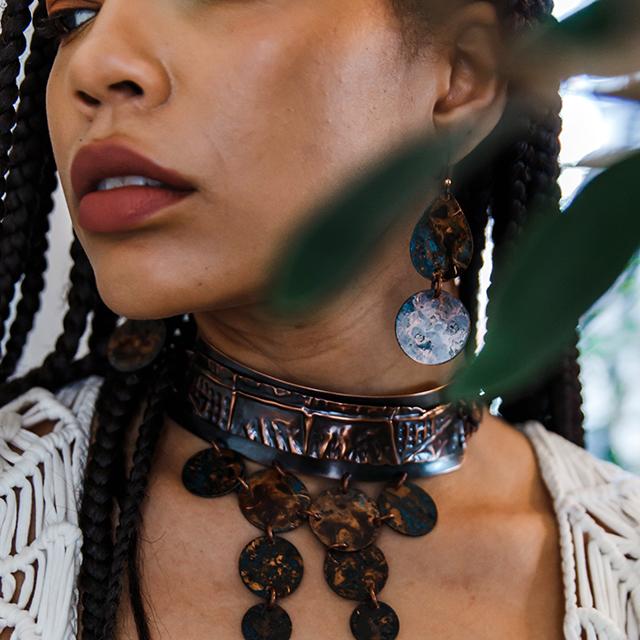 Consider the Shape of Your Face
Would you consider your face to be oval, round, square and heart-shaped? If you're blessed with an oval face, you can wear just about any necklace length you want (but don't overlook the considerations I already mentioned).
Round faces do well with longer necklaces, pendant necklaces or even princess lengths that form a V-shape. If you are blessed with a heart-shaped or square face, you can use a choker to balance out your lines. 
Remember: Everyone is different, so what might be the right necklace length for you might fit differently on your bestie. Keep this guide in mind when you're choosing your next statement necklace.
Be sure to check out the variety of Junebug statement necklaces here. I've got some great options.
Happy shopping!






Get New Posts Delivered to Your Inbox
Subscribe to the Junebug Jewelry Blog and have new posts delivered to your inbox when they're published. This way, you'll never miss a single post.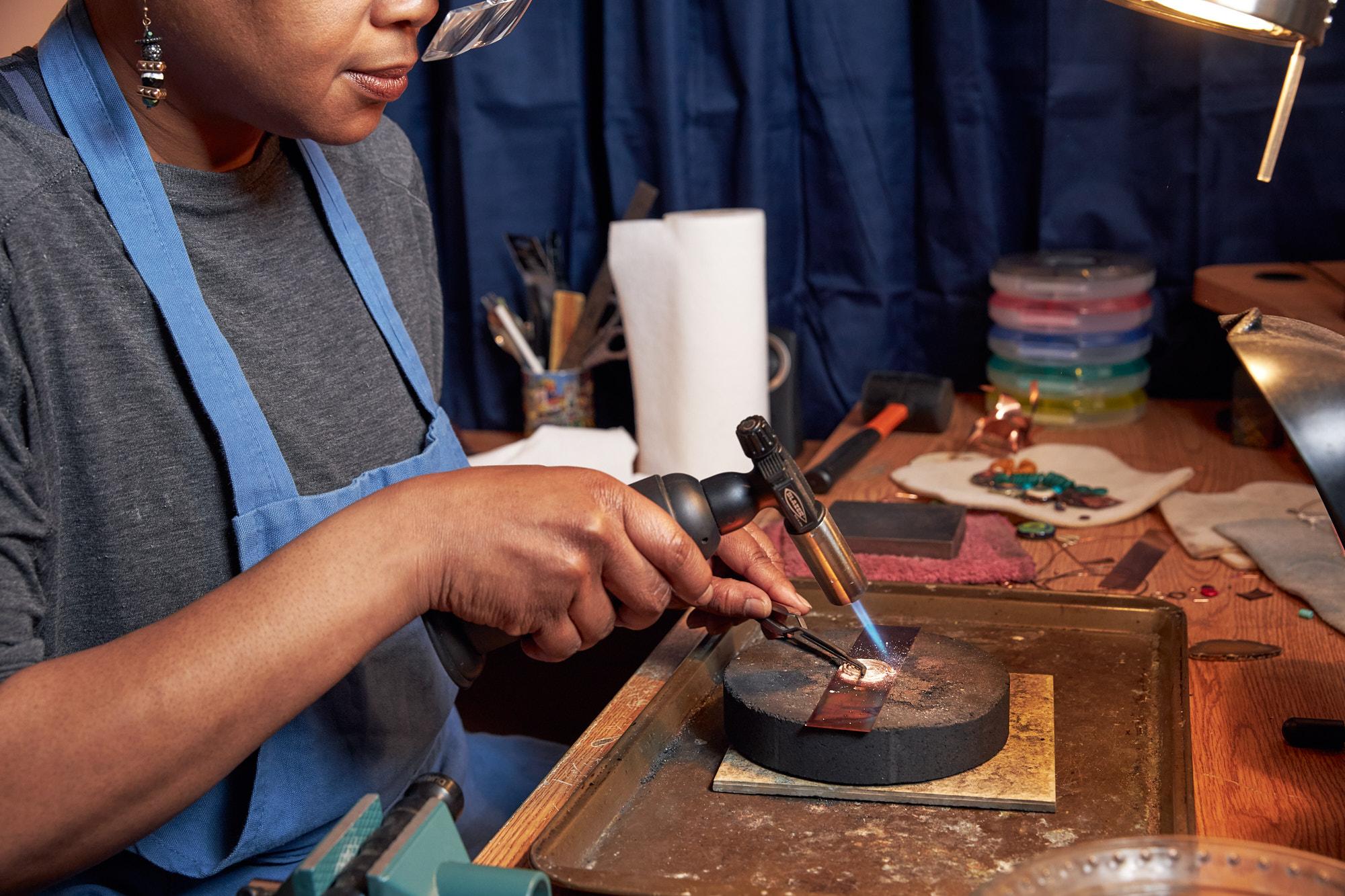 CHECK OUT JUNEBUG'S MOST POPULAR CONTENT
© Copyright. All rights reserved. 2022