How They're Made: Warrior 3 Molded Copper Shield Statement Earrings
"My new favorites!"
Karen from Tracy, CA
Bold, Outfit-Elevating Statement Earrings
I fell in love with these beauties before I finished making the first pair. These bold statement earrings give off badass vibes. They have the transformative power to make any outfit come to life. They're large and attention-getting enough to stand out against long, flowing hairstyles.
And, as big as these handmade artisan earrings are, they're surprisingly lightweight. I used copper sheet with just enough thickness to hold the shape, but not enough to add too much weight.
I wanted to make sure they were comfortable enough to wear all day long, even if your schedule involves twirling around a dance floor.
How These Copper Wearable Art Earrings Are Made
Making these beauties requires a fold-forming process that starts with heating the metal to make it flexible enough to shape and decorate, and then hammering the metal to make it stiff again. I used a variety of hammers and dapping punches to create the textures. The randomness of each strike ensures that each piece has its own character and beauty.
Wearing Copper Jewelry Has Its Benefits
Did you know that your body requires 1mg of copper for a balanced diet? It's one of three minerals essential to human well-being. It helps with blood vessel formation, brain development, and healthy bones and teeth. Many swear by its ability to fight inflammation and arthritis.
Learn more about the benefits of wearing copper jewelry.
One of Junebug's Most Popular Earrings
The Warrior 3 Molded Copper Statement Earrings are hard to keep in stock. So be sure to order your pair before the next batch runs out.






Get New Posts Delivered to Your Inbox
Subscribe to the Junebug Jewelry Blog and have new posts delivered to your inbox when they're published. This way, you'll never miss a single post.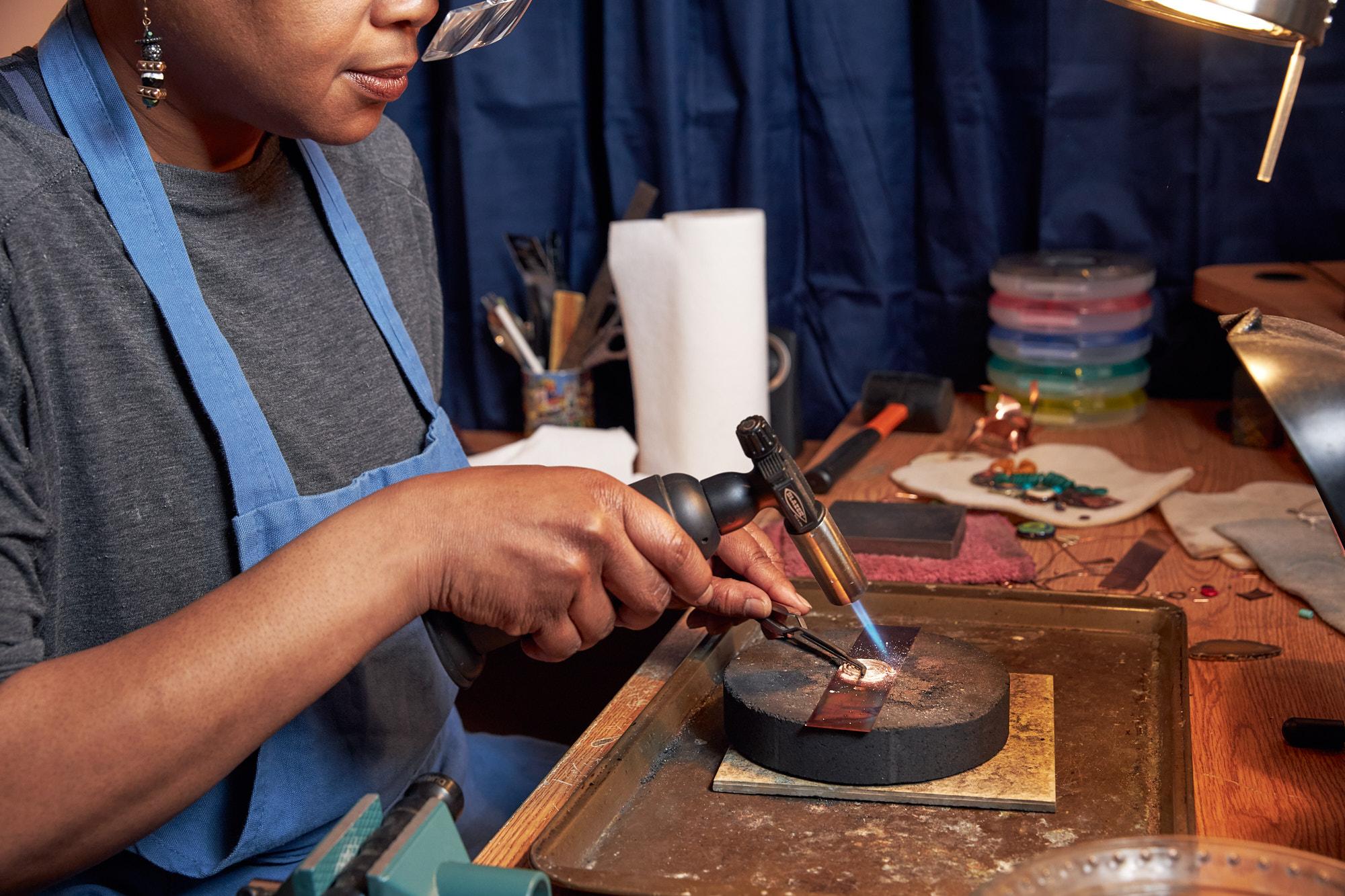 © Copyright. All rights reserved. 2023