How to Master the Art of Wearing Statement Earrings
Statement earrings are the kind of wearable art that can make or break an outfit. From dangles and drops to studs and hoops, earrings have been worn by humans for literally thousands of years. And because earrings are ever evolving, it's not only challenging to keep up with what's new and fresh, but also master the art of wearing these elaborate adornments. So, here's your official guide to rocking statement earrings.
(Want to learn more about the history of earrings? Check this out.)
Seriously, Junebug Tribe, y'all know how we do! Not only are we going to showcase the different types of earrings, but we're also going to give you a breakdown of how to wear our handmade statement earrings for any occasion. And don't worry. Junebug earrings are made with either Niobium or Argentium Silver ear wires, both of which are hypoallergenic to support even the most sensitive ears. Simply put, we have earrings for everyone.
Now, let's run down the art of wearing statement earrings.
A Breakdown of the Different Styles of Statement Earrings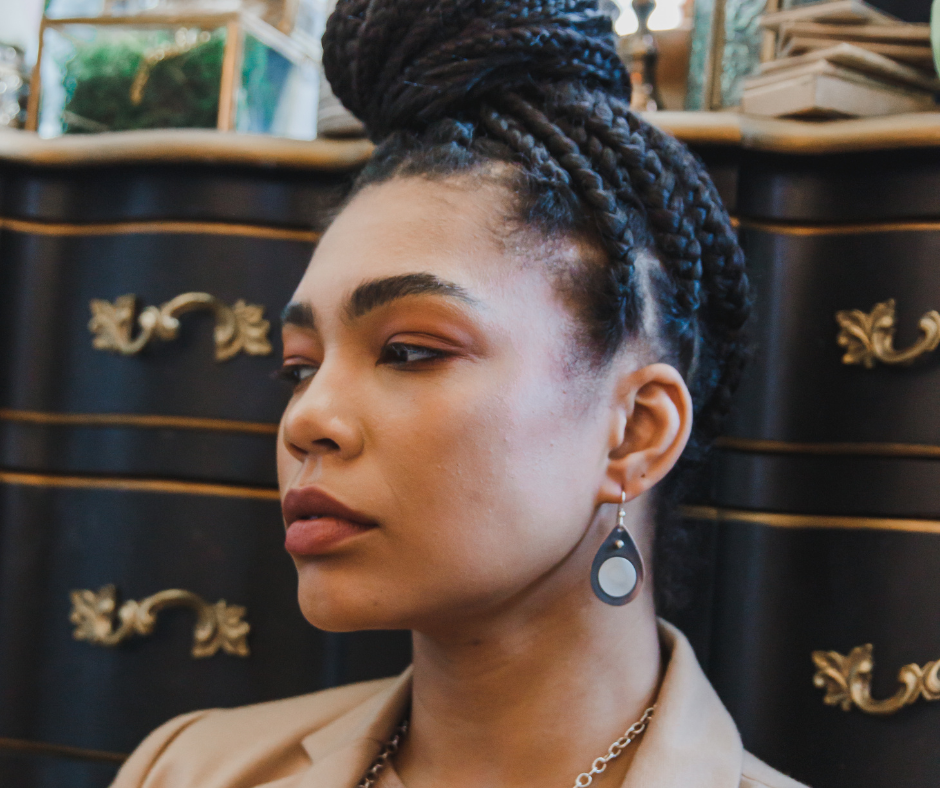 Drop earrings
The drop style earrings feature a long, slender design at the top, with a larger bottom that drops below the ear. These can be worn with just about anything, from jeans and a graphic tee to formal evening wear.
If you work in Corporate America and are back in the office (or in virtual meetings where you have to be on camera), our Moon and Stars Mixed Metal Simple Teardrop Earrings are absolutely work appropriate. These lightweight, statement earrings have a contemporary twist, are made with Copper and Argentium Silver, and pair well with blazers and slacks.
Looking for the perfect date night look?
Try Junebug's Mixed Metal Pietersite Dangle Earrings. These fabulously chic mixed metal dangle earrings will give your outfit LIFE, you hear me?! They're made of Copper and Argentium Silver, and feature Pietersite to encourage personal transformation and drive willpower and strength.
Dangle earrings
Dangles are the more dramatic sister of drop earrings. Drops are more stationary, while dangle earrings have more body and movement, and are typically larger.
Our Copper Shell Statement Earrings are simple, yet have enough 'wow' factor to make any outfit memorable. And don't let the size fool you. These beauties are light enough to wear all day.
Going to an upscale event?
Frame your face in natural elegance with the More Lovely Leaves Argentium Silver Dangle Earrings created with hand molded Argentium Silver.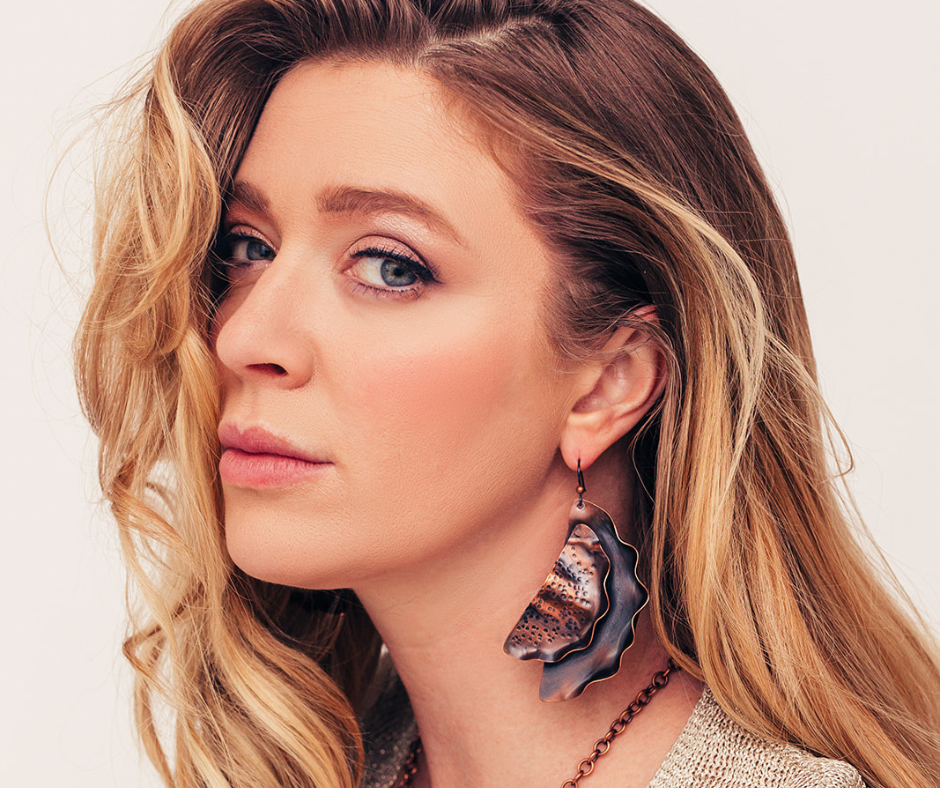 Hoop earrings
Are you an 'around-the-way' girl? If so, then hoops are for you.
As the name suggests, hoop earrings are typically round or circular in design, and sizes vary from small to jumbo. (Fun fact: Hoop earrings were first worn around 2500 B.C.E. in the region now known as Sudan in Africa.)
Our Mixed Metal Double Hoop Earrings will liven up any outfit, and transition perfectly from day to evening. Grab them when you're headed out to brunch with the girls, date nights with the honey or church with your family. They work everywhere!
Guidelines for Choosing the Right Earrings for Every Occasion
Pick the right earrings for your face shape
If you have a diamond-shaped (cheekbones are the widest part) or heart-shaped face (the face narrows from forehead to chin), choose drop (or teardrop) earrings to balance your proportions. Select dangle earrings if you have a round shape, as dangle earring will help elongate your face. For those with square-shaped faces and strong jawlines, hoop earrings can help soften your appearance. And, if you're blessed with an oval-shaped face, almost any earring style will be flattering.
Consider the event you're wearing your earrings to
If you're going to brunch with your girlfriends, opt for earrings that are light and breezy, like our Copper Long Teardrop Dangle Earrings. Our Sassy Bird's Eye Rhyolite Fiyah Earrings are perfect for a date night with bae and imbues love, romance and sophistication.
Think about your neckline
Wearing a bold necklace, or even a turtleneck shirt? Choose simple earrings to keep the focus on the neck. But for simpler silhouettes, such as a deep-vee neckline or a halter neck dress – in which you choose to keep your neck bare – bold, larger, dramatic earrings are the way to go.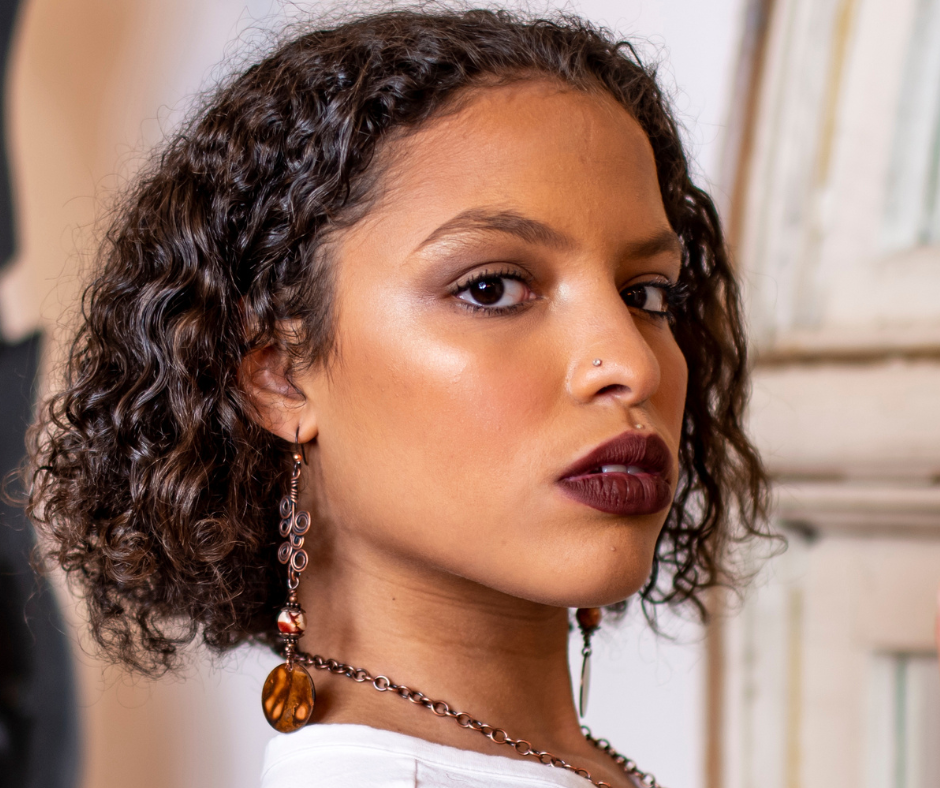 Less is more
You never want to confuse people by trying to rock an assortment of statement jewelry pieces all at once. They won't know where to look! Choose simple, classic designs not only if you're rocking a bold necklace, but also if you're wearing other statement jewelry pieces, such as stackable bracelets or unique cocktail rings. Never allow your bold pieces to overshadow one another.
Show your personality
Statement earrings aren't called 'statements' for nothing! If you have a vibrant personality, go for colorful earrings, like our Turquoise Fiyah - The Long Version earrings. If your personality is daintier and more classic, make a statement with our Beauty Marks Simple Teardrop Earrings.
One more thing … Be sure your copper jewelry stays clean and properly cared for. Check out our Guide to Copper Jewelry Care to learn how to preserve your handcrafted artisan jewelry.






Get New Posts Delivered to Your Inbox
Subscribe to the Junebug Jewelry Blog and have new posts delivered to your inbox when they're published. This way, you'll never miss a single post.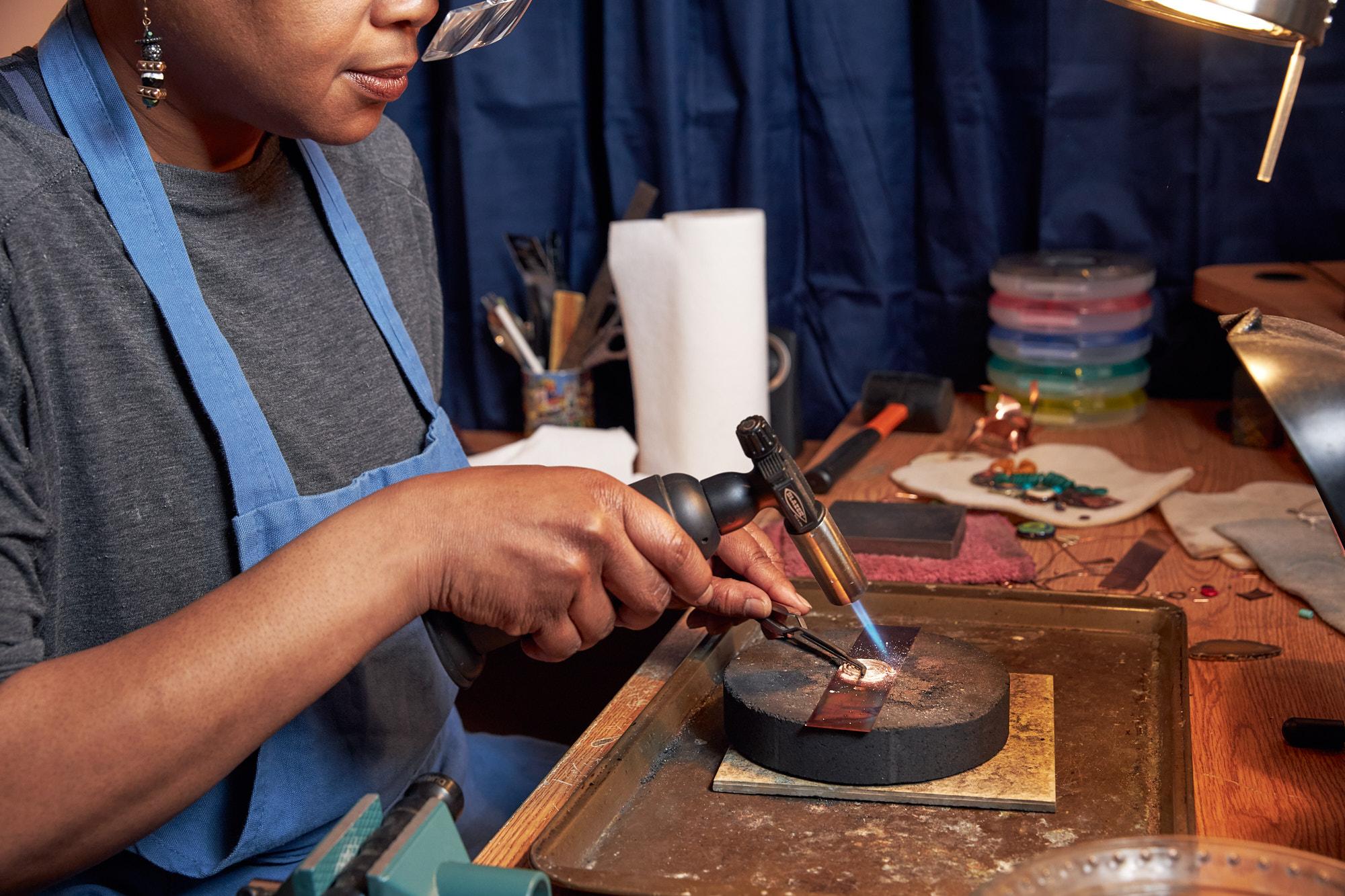 © Copyright. All rights reserved. 2022
CHECK OUT THESE OTHER POSTS ABOUT ARTISAN JEWELRY