Garnet: the Gemstone for January Babies
Happy New Year, Junebug Tribe! How many of you all are January babies? Well, this post is dedicated to you. Happy birthday, loves!
Now, let's talk about your birthstone … Garnet.
The term, garnet, represents several rock-forming minerals that share a common crystal structure. They come from all around the world, and have been used as gemstones for more than 5,000 years. I read that they were the most popular stone in Ancient Rome, and have been found in several Ancient Egyptian burial sites.
The name, Garnet, comes from the Latin word, Granatum, which means pomegranate (because the red color resembles the seeds). Although most people think of red when they think of Garnet, it actually comes in many colors, with blue being the rarest.
And, aside from its popularity as a gemstone, many may not know how many industrial uses have been developed for this stone over the last 150 years. For instance, I use it all the time in jewelry making, as it creates the abrasive powder used in sandpaper. You'll also find Garnet in water filtration systems and sand blasting equipment.
How cool is that?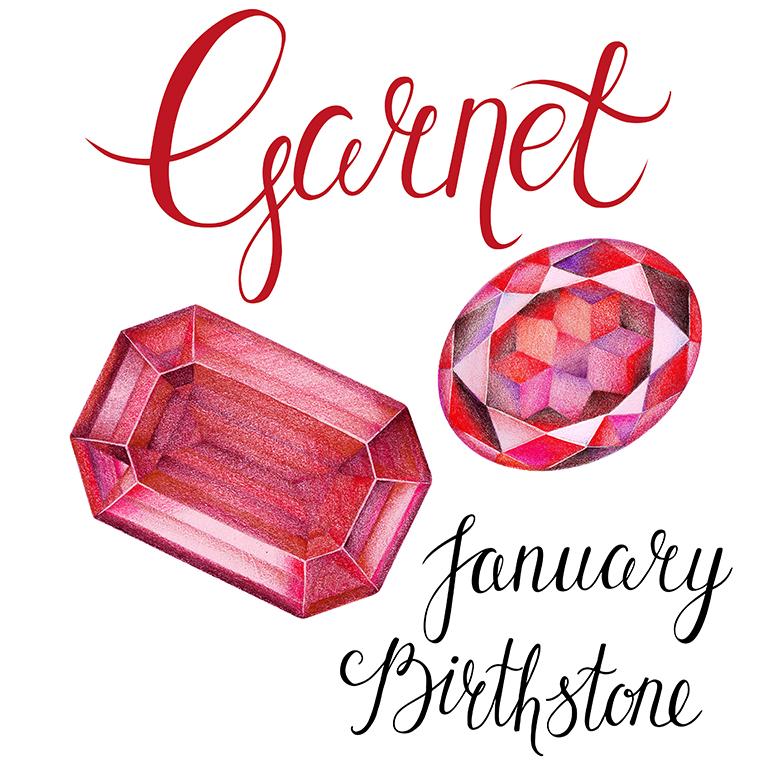 In addition to being a birthstone for January, Garnet traditionally is given on 2nd wedding anniversaries. If any of you need some Garnet anniversary jewels, just let me know. 😊
So, what can Garnet do for you?
This powerful, chakra-cleansing, ultra-positive energy stone is the ultimate emotional healer. It's said to be lucky in love, success and goal attainment.
Check out this list of powers Garnet can harness: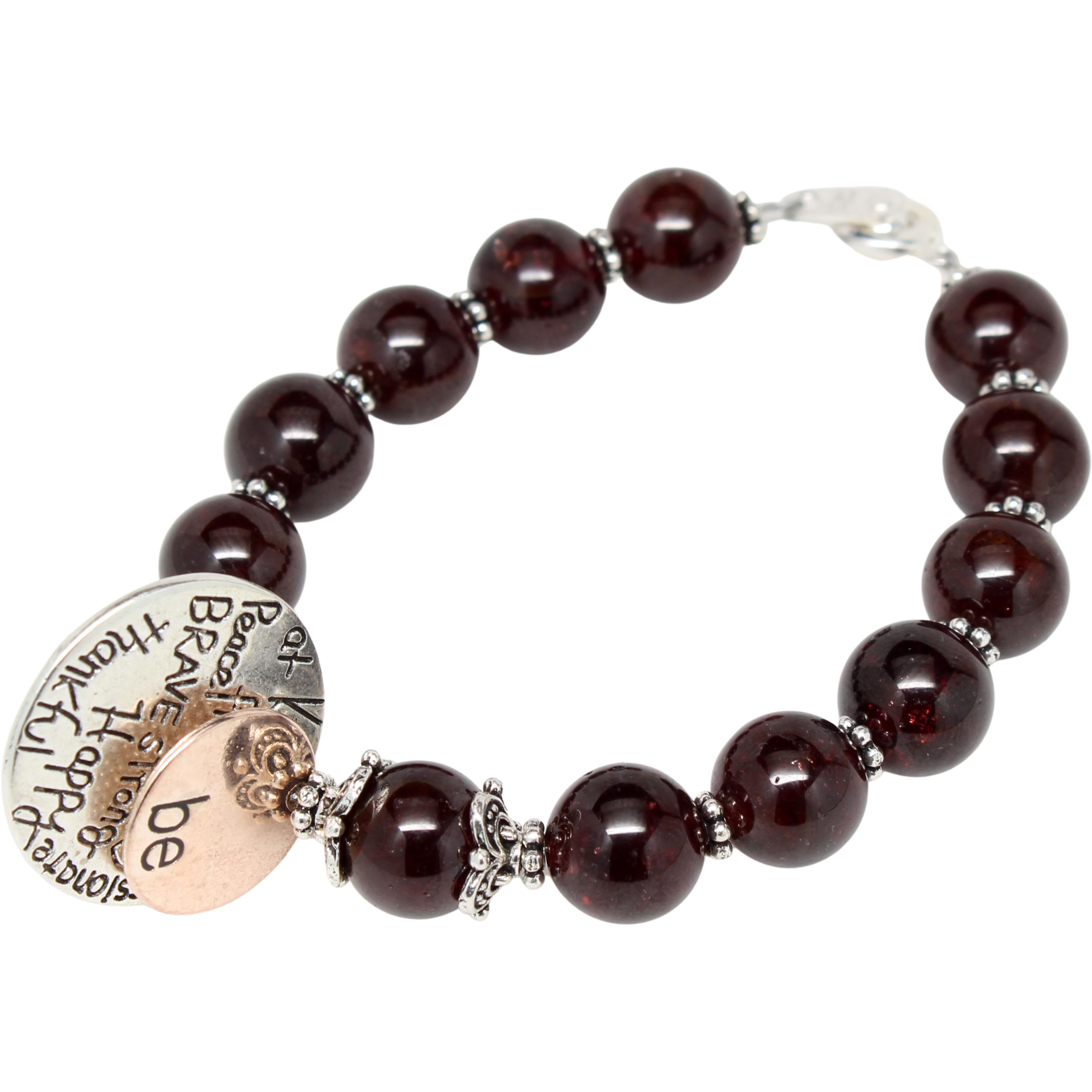 Alleviating bad dreams
Strengthening survival instincts and keeping you calm during a crisis. Just consider Garnet as the Olivia Pope of gemstones.
Intensifying sexuality
Uplifting your attitude
Preventing insecurities
Encouraging business success, especially for women
Helping control anger, especially when you're mad at yourself
Check out this limited-edition Innerjee Collection bracelet I made of red Garnet rounds.
Although considered red, the stones look more like the color of wine in the glass I was sippin'.
Since Garnet is all about positivity, I used copper and silver charms that remind you to be happy, thankful, brave, at peace, compassionate, thankful and more.
Check it out.
I only made 10 of these beauties. So, if you'd like one, grab it quickly.
And again, to all my friends with January birthdays, I wish you happiness and joy on your day. Get this limited edition Garnet bracelet.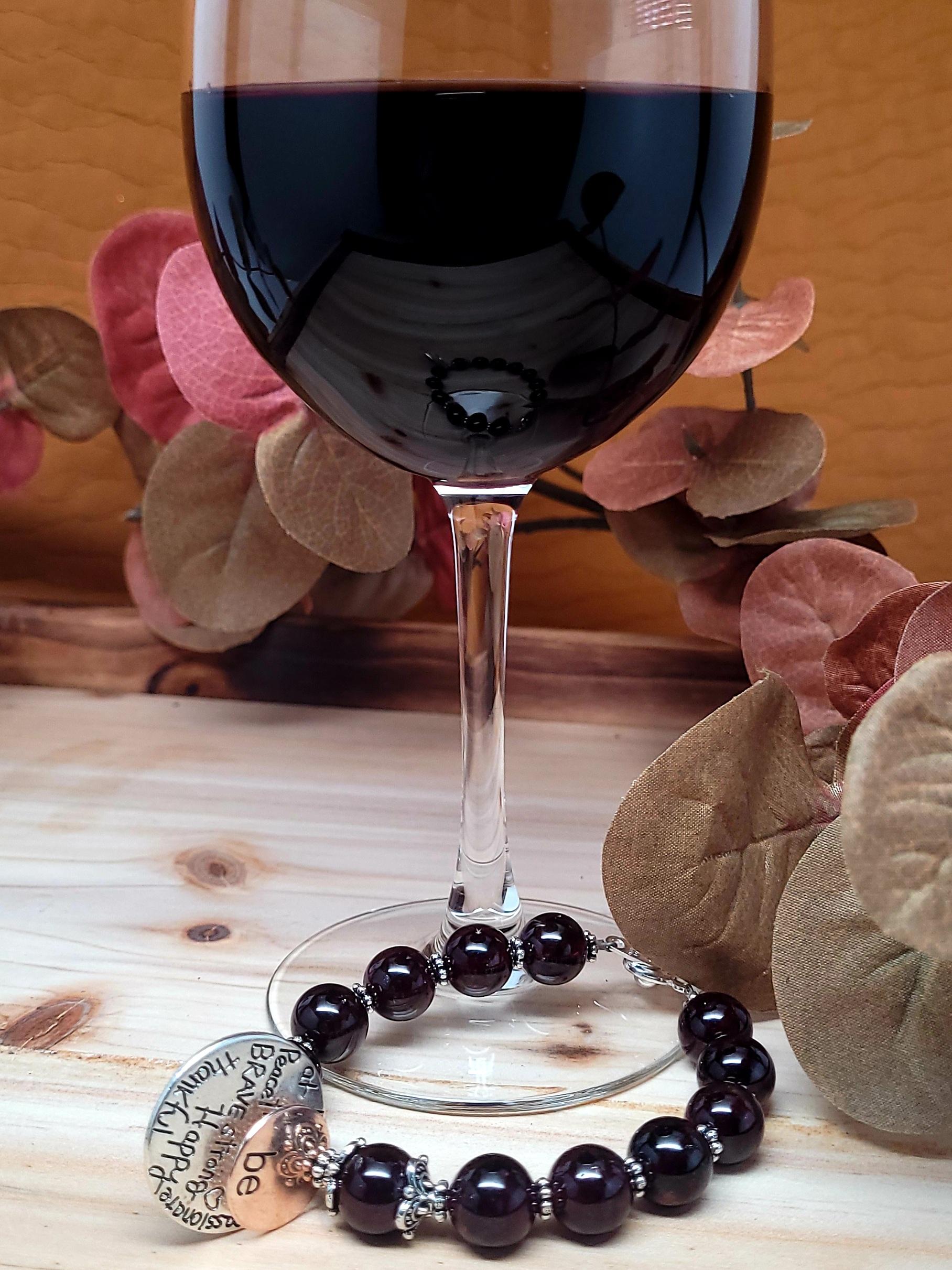 Get New Posts Delivered to Your Inbox
Subscribe to the Junebug Jewelry Blog and have new posts delivered to your inbox when they're published. This way, you'll never miss a single post.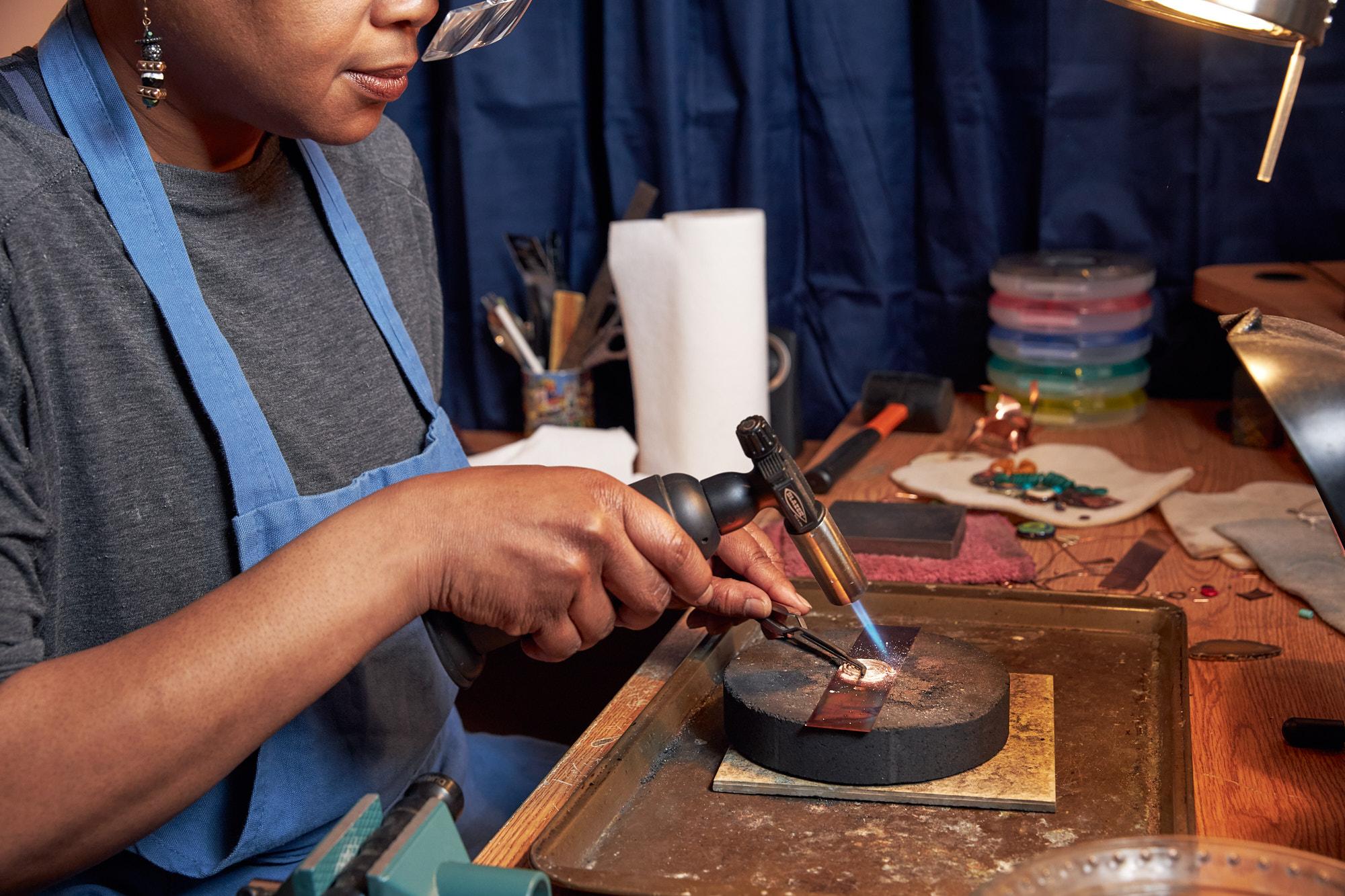 CHECK OUT JUNEBUG'S MOST POPULAR CONTENT
Become a Junebug Insider and have great information like this delivered right to your inbox. Plus, you be among the first to see new designs. And, you'll get special offers and discounts available only to Insiders.
©2022 Copyright. All rights reserved.