This Year, Give Them the Energy They Need
Use Junebug's Innerjee Collection Gift Guide to select the
perfect presents for the ones you love.
No matter who's on your shopping list this year, there's a great Innerjee Collection Bracelet calling their name. These semi-precious gemstone beauties harness the power of Mother Earth to deliver a perfect dose of great energy. They make amazing gifts because you can select them based on the characteristics you want to instill or amplify in your intended recipient.
Just about every culture holds gemstones in high regard – believing they possess metaphysical properties that can heal ailments, strengthen resolve and ward off bad vibes and evil people. And, while there's no scientific proof of these 'powers', gemstones have been used as alternative medicines for years to aid the mind, body and soul.
It's all about the stones' vibrations. When we align them to our own, we introduce a flow of energy into our bodies that helps manifest the attributes we seek. And, when you couple those vibrations with specific intentions, the powers amplify. Learn more about the Power of Gemstones.
Imagine the smiles you'll get this year when you present such a meaningful gift. Junebug's Innerjee Collection Bracelets all come with a card that shares their title, the gemstones used and intended energies. They also come with velveteen pouches for safe keeping when the bracelets aren't being worn.
These bracelets are gifts that keep on giving, serving as a constant reminder of the good intentions you had for the recipient. They'll cherish their jewelry for life.
So, let's break down Junebug's Innerjee Collection so you'll know which ones are best for the folks you're shopping for. You can cross at least eight people off your list with this Gift Guide.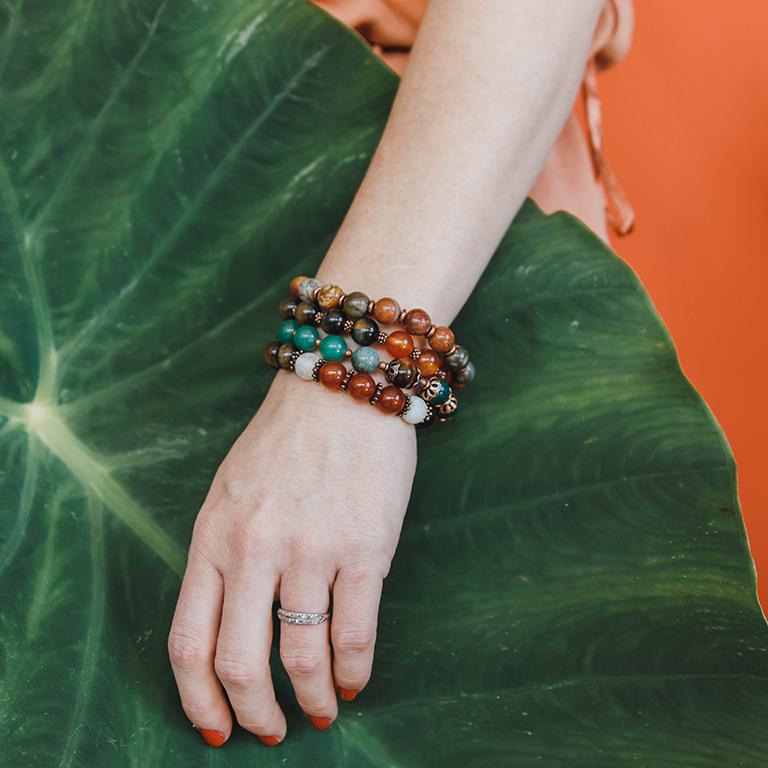 Innerjee Collection Gift Guide
Save 20% when you buy three or more Innerjee Collection Gemstone Beaded Bracelets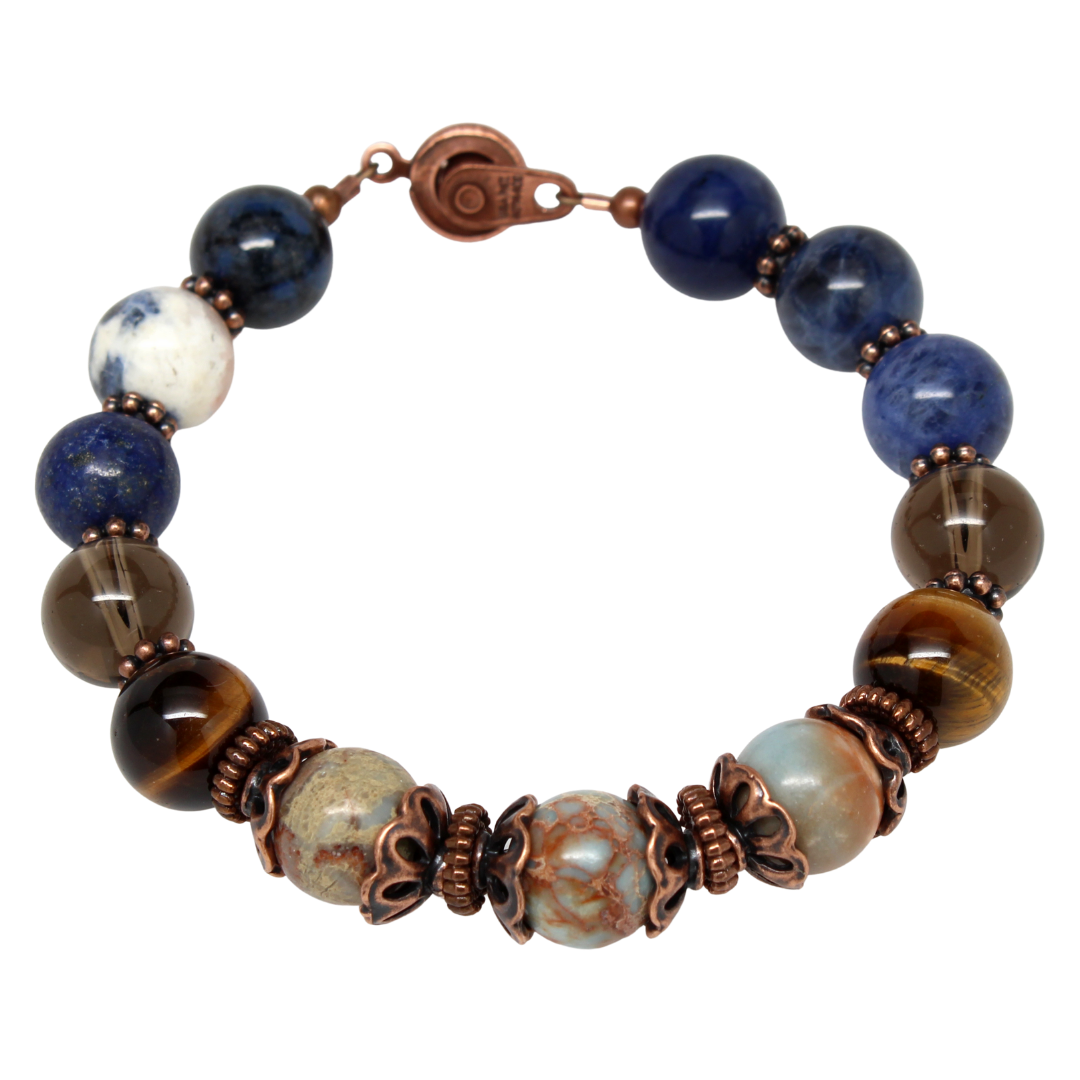 For Anyone Who's Always Surrounded by Drama
No More Drama
When you consider the times we're living in, it's hard to imagine anyone who doesn't need a break from all the drama. This piece  puts a shield around you to lessen the impact. Snakeskin Jasper acts as the drama shield, while Sodalite keeps you optimistic and full of positive thoughts. Smokey Quartz rounds out the formula by enhancing your survival instincts, while absorbing the bad vibes around you and sending them back to the Earth.
For Anyone Who Needs a Boost of Confidence
Confident and Stress Free
Confidence can be fleeting, depending on your personality or what might be happening in your world. To be honest, just about everyone could use a confidence boost at some point. This bracelet does the trick. Blue Tiger's Eye is great at relieving stress, fear and anxiety. It also helps keep you calm. Meanwhile, Carnelian adds a healthy confidence boost, while Frosted Agate keeps you from placing an unhealthy emphasis on other's opinions of you.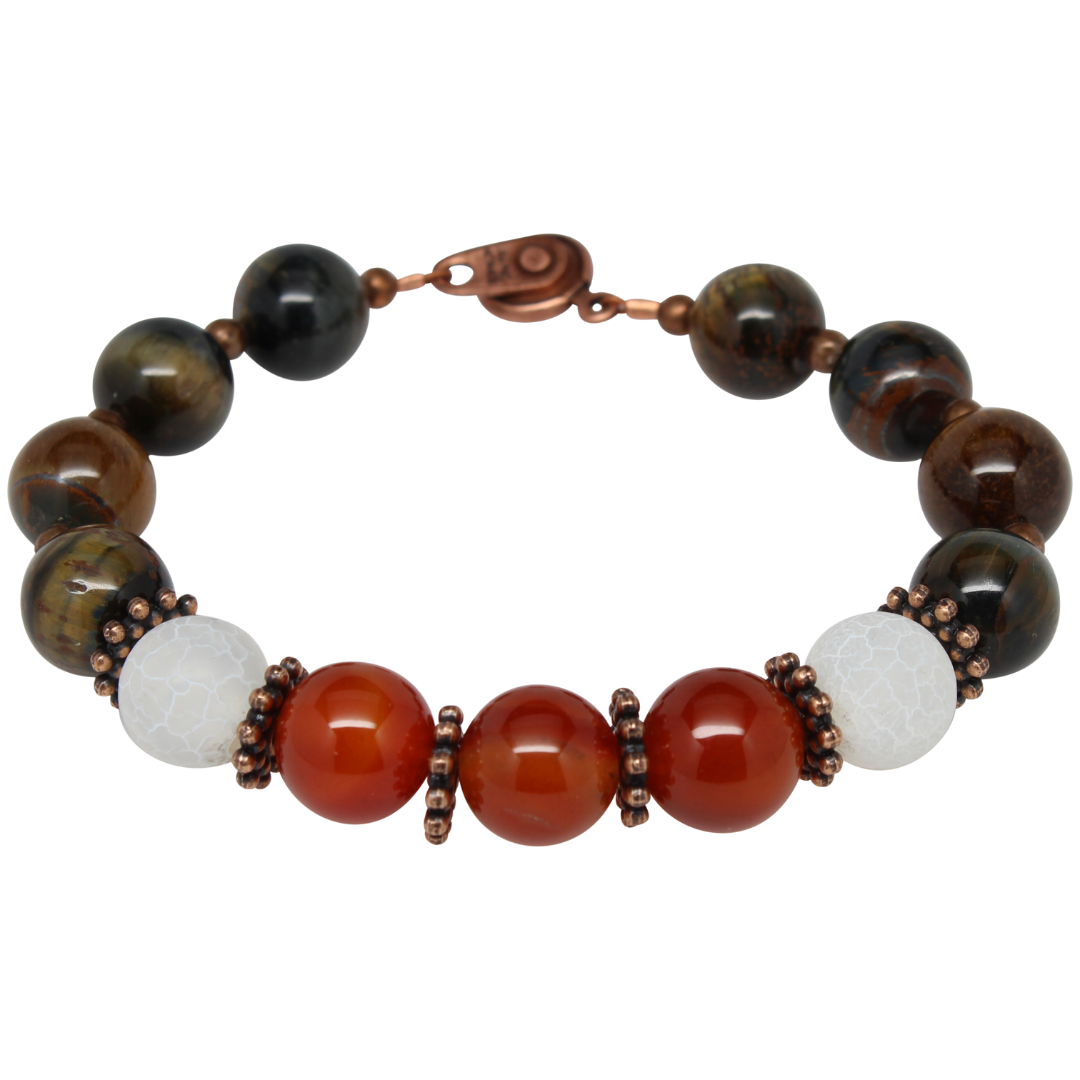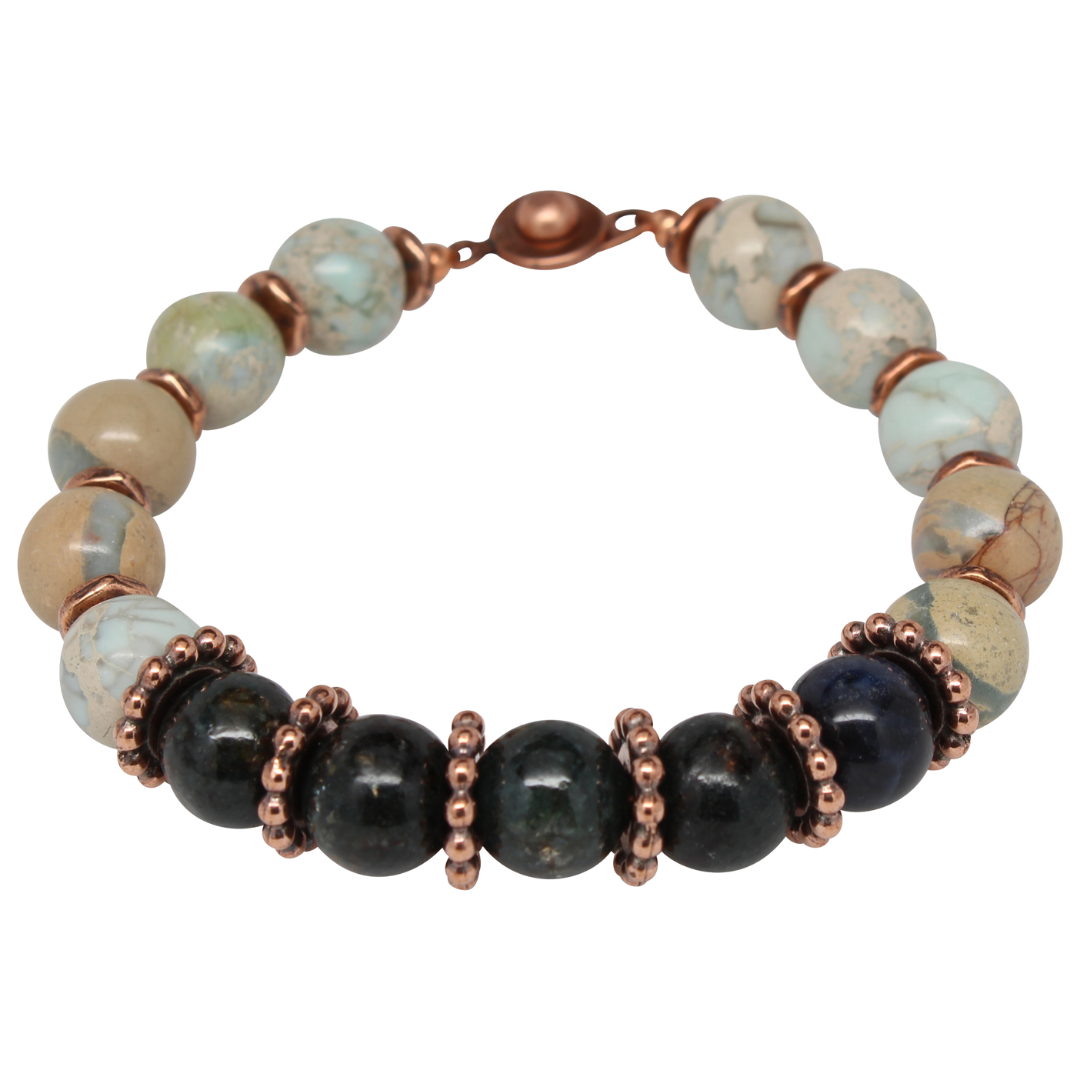 For Anyone Seeking Their Calling in Life
Find My Purpose
A customer introduced me to Astrophyllite, the rich, dark greenstones in this piece. She wanted a custom design and these stones spoke to her. Astrophyllite is a personal power stone that helps you access the deepest spaces in your mind to unlock your purpose in life. It helps you grow spiritually and increases self-knowledge. It will help you break self-defeating patterns and enhance your focus. In this bracelet, Snakeskin Jasper uses its powers to help you turn ideas into action and provide insight when times become difficult.
For Anyone Who's Seriously Goal Driven (or Needs to Be)
The Goal Digger
The Goal Digger bracelet will help you take on the world with two stones that work together to help you set goals and see them to fruition. Red Creek Jasper is a stone of vibrancy and endurance to help you stay in the game until the job is complete. Goldstone uplifts and helps drive ambition.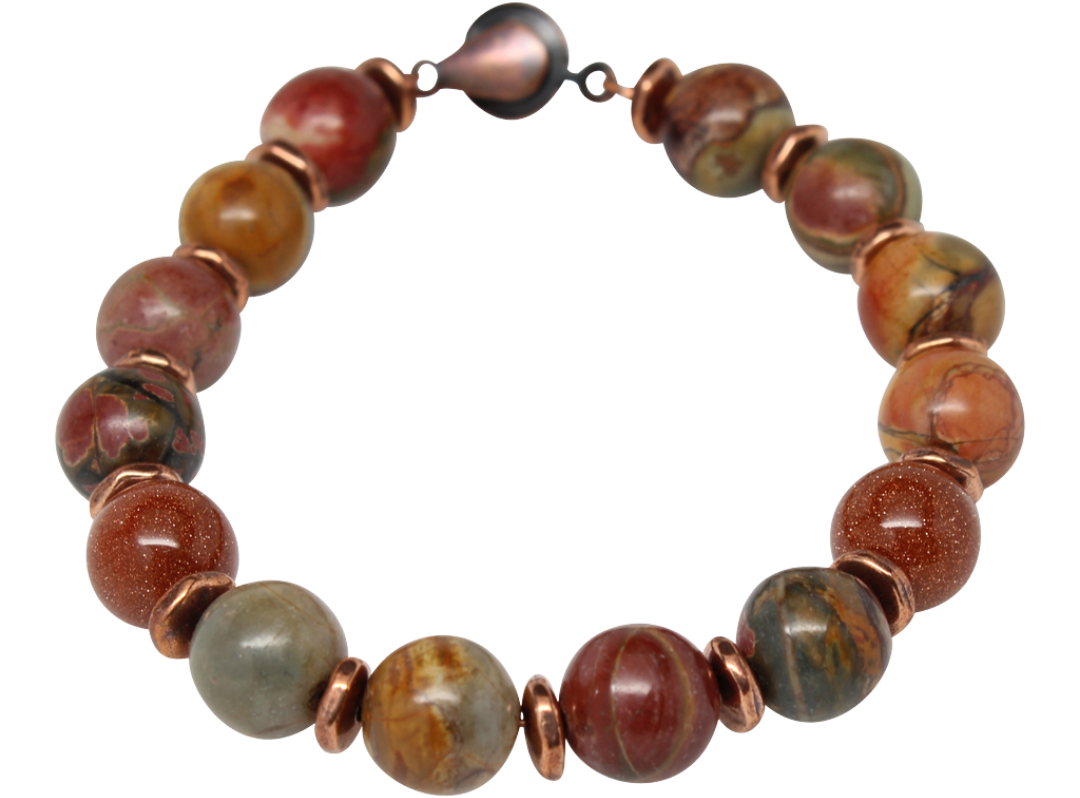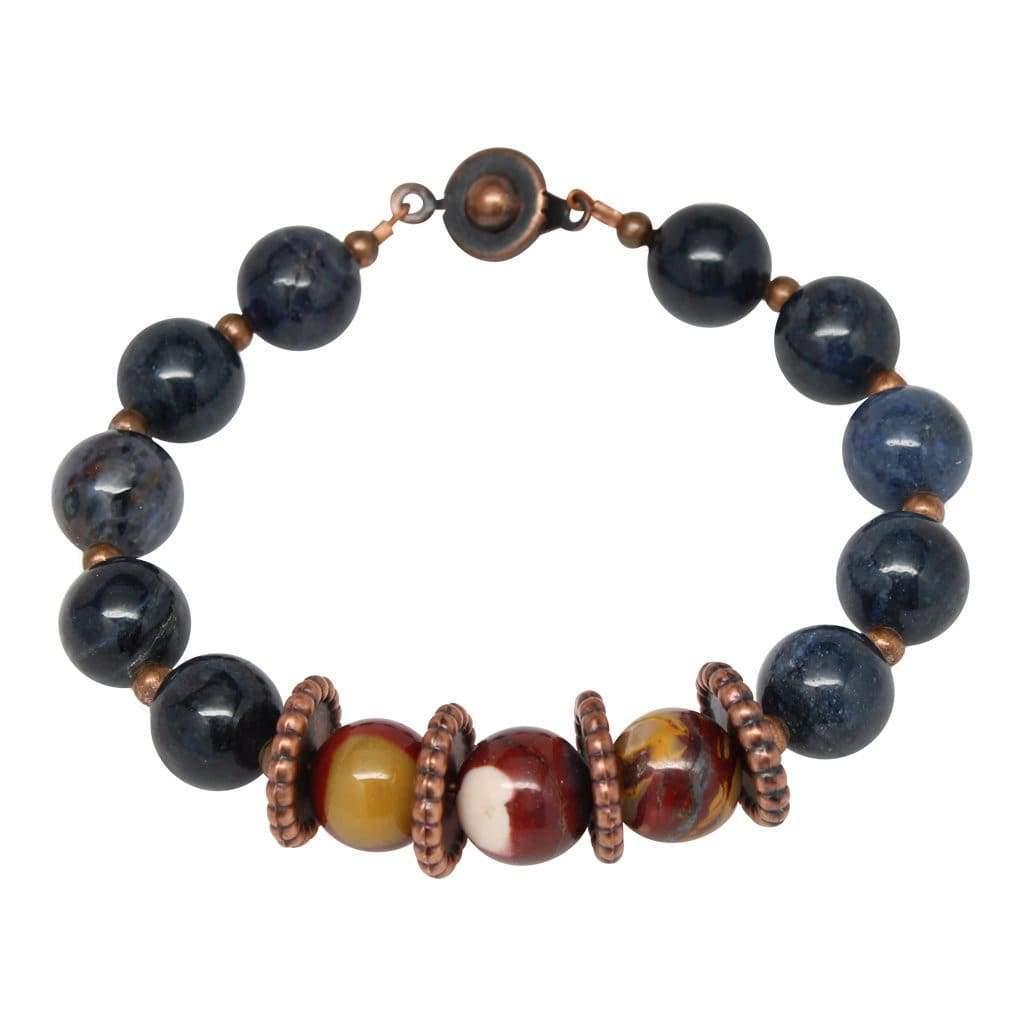 For Those With Great Instincts
Instinctively Intellectual
Having great instincts is a blessing, and this bracelet intends to amplify that gift. It uses Dumortierite to enhance intellect and patience, while helping you tap into your psychic abilities. Mookaite Jasper increases self-confidence and amplifies instincts even more.
For Those Who Crave Positive Vibes
Good Vibes Only
This bracelet surrounds you with good energy – allowing you to ward off negativity, stress and anxiety. Blue Tiger's Eye acts as the stress and anxiety reliever, while enhancing perception and encouraging a sense of calm. Sunstone is the good vibes stone and will keep negativity away from you.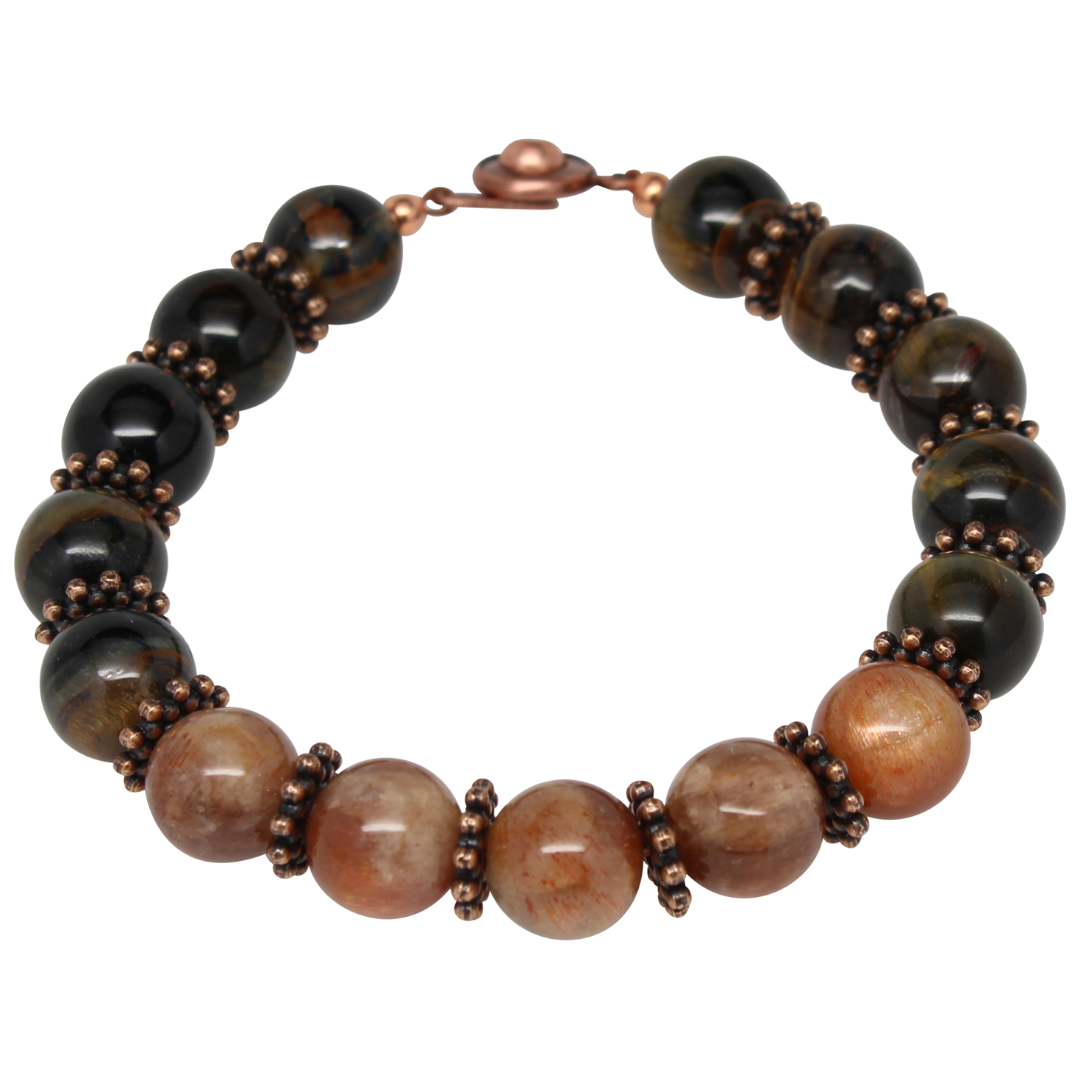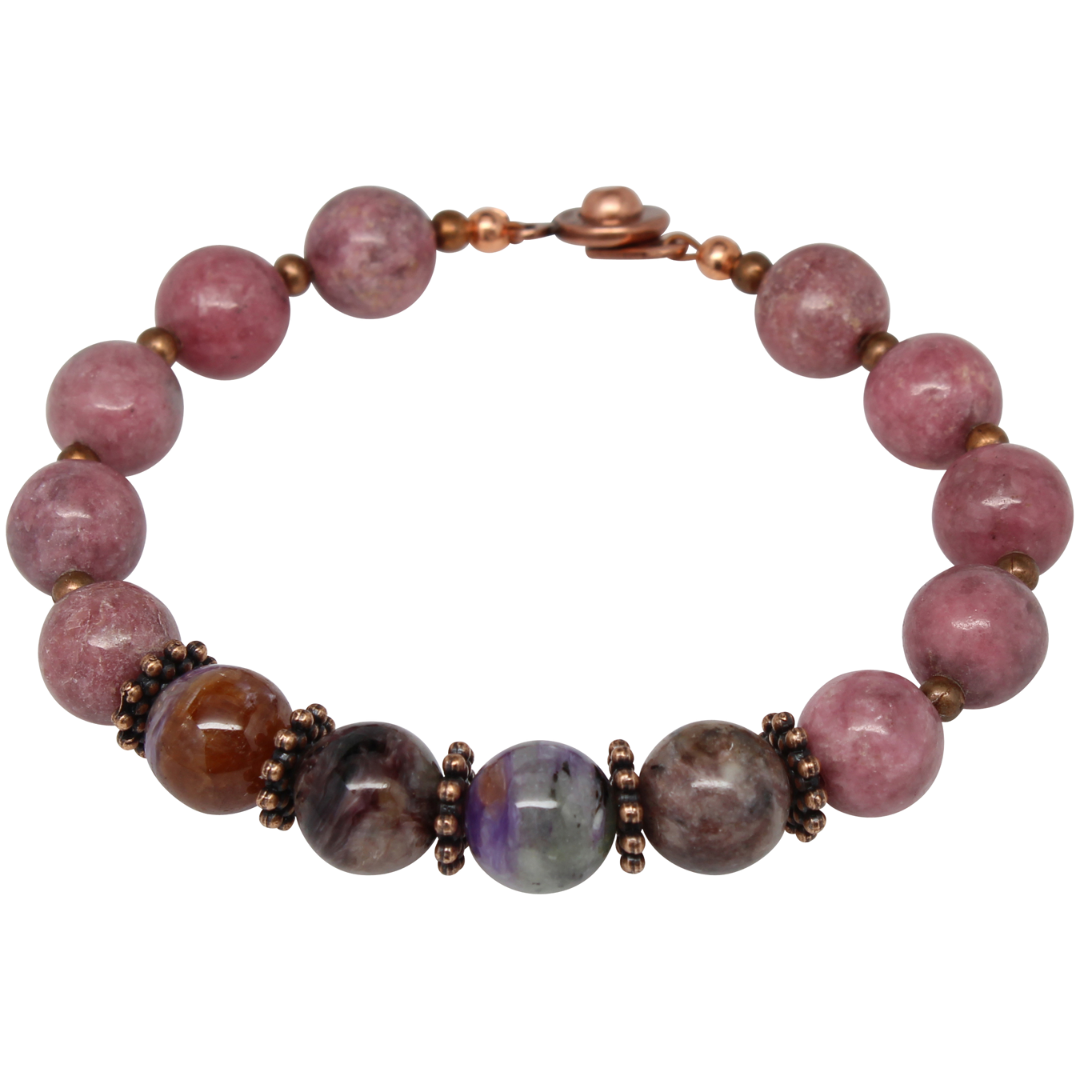 For Those Who Need More Self-Love
Love Yourself
Keep a field of love around you with the powerful combination of Sugilite and Rhodonite. Sugilite is the premier love stone, encouraging self-love and a sense of empowerment. Rhodonite is all about unconditional love, acceptance and forgiveness. This bracelet reminds you that the best love is self-love, because no other love truly can exist without it.
For the Men In Your Life
The King's Guard
I designed The King's Guard in 2020 during what seemed like an endless series of shootings of unarmed Black men across the country. I wanted to create something that would give our men and boys some protective energy. I used Blue Tiger's Eye to relieve stress, fear and anxiety, while increasing calm and clarity. Smokey Quartz activates survival instincts and absorbs negative energy. Hematite offers grounding, protection and positive energy. Onyx helps you maintain self-control, while protecting you from physical harm.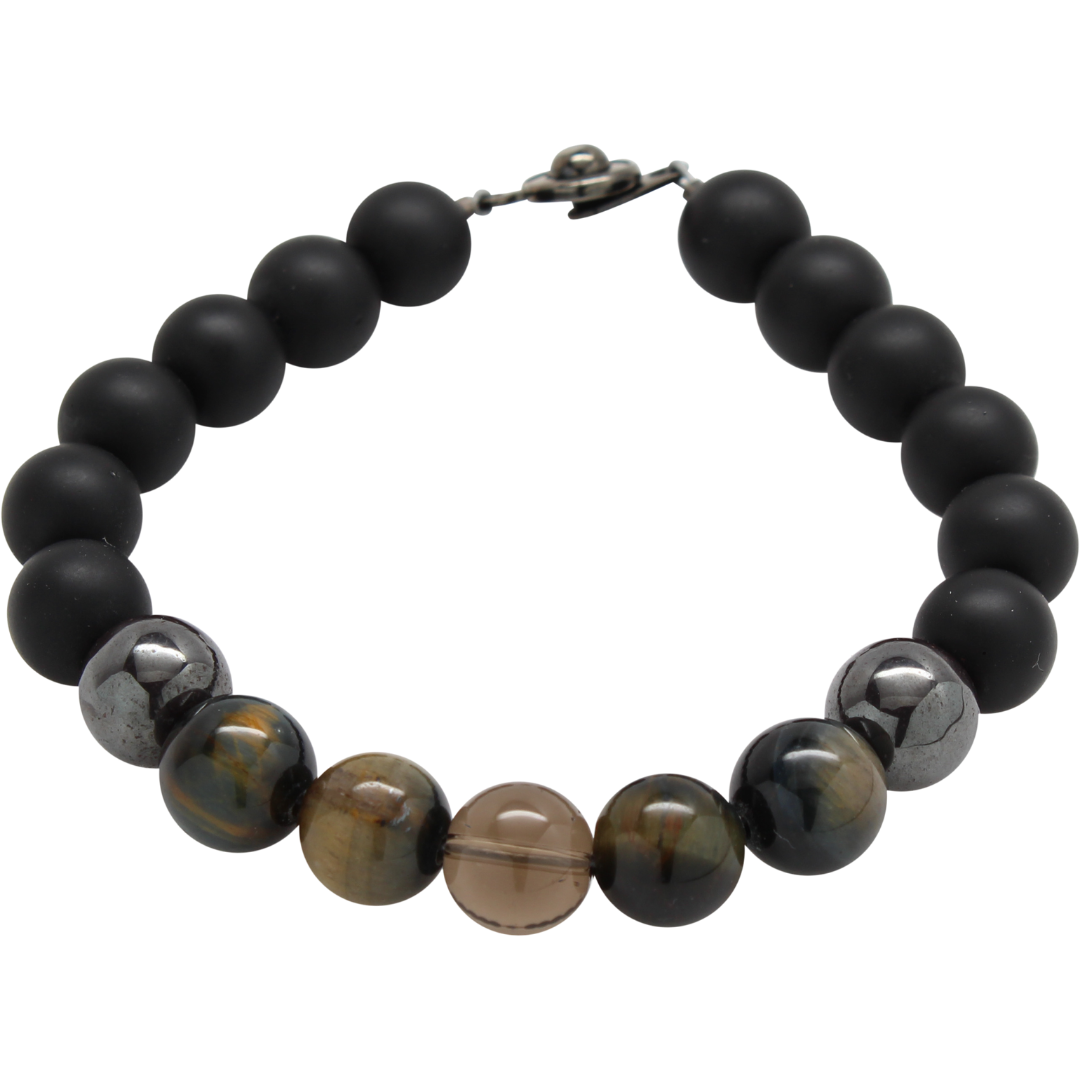 And, just like that … eight people on your holiday shopping list are now covered! You'll thank me later!
Are you ready for the holidays? What do you like most about this time of year? Holla at me in the comments. 
CHECK OUT JUNEBUG'S MOST POPULAR CONTENT
Become a Junebug Insider to see new designs and get discount codes, special offers and more!
©2021 Copyright. All rights reserved